Looking for a free logo for your company? LogotypeMaker offers beautiful logo freebies that you can use in personal and commercial projects. After pressing "Create logo" button, the generator will suggest various logo templates. Free logos are black and have a "Free" label on the top left corner. You can't change the color in a free logo, unlike premium ones that are fully customisable.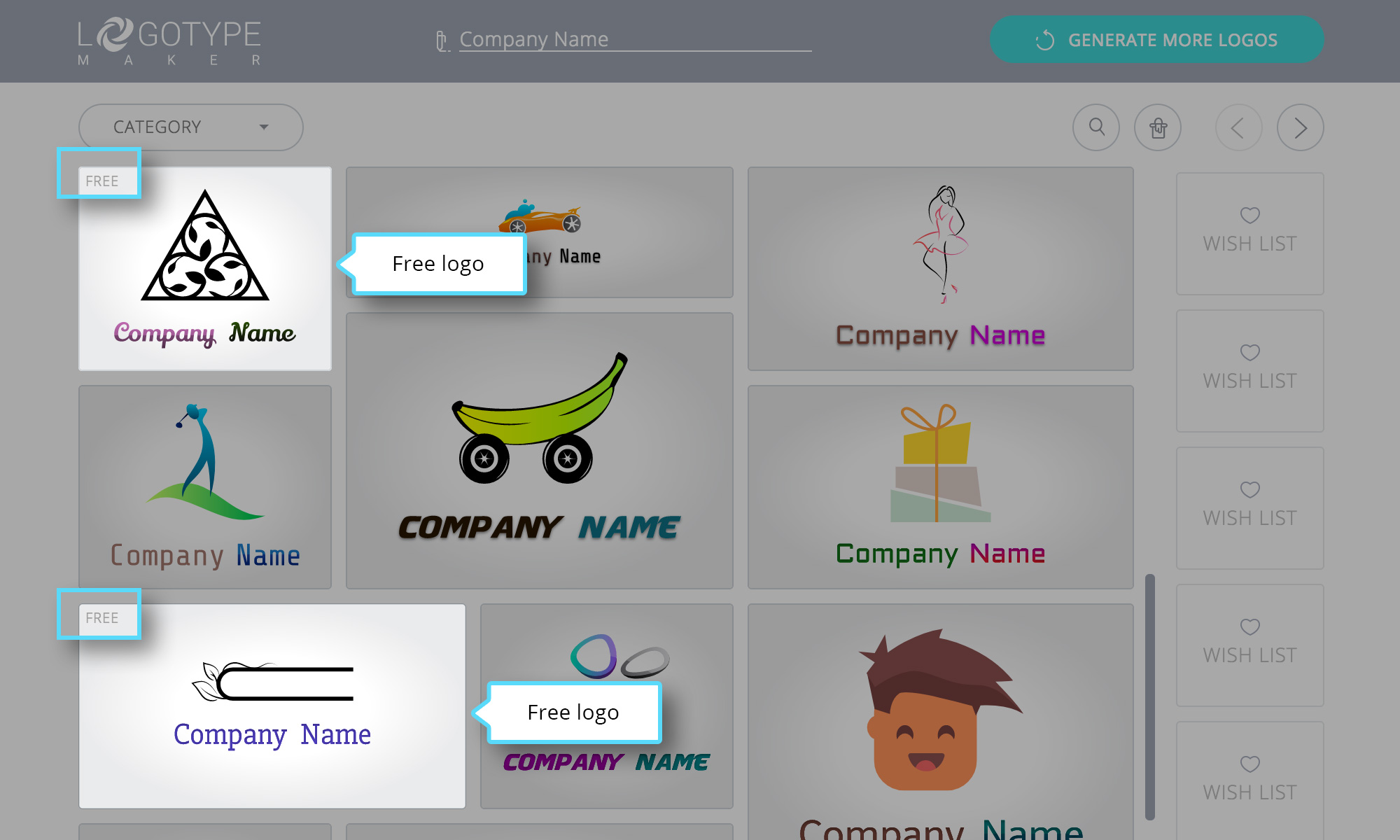 Hover over a logo and click "Select & Edit" to personalize or click "Wish list" to bookmark it.

Open the "Text" tab and click directly on the "Company" text to start editing. In the drop down menu select a font that you like. The disabled fonts are available only for premium users.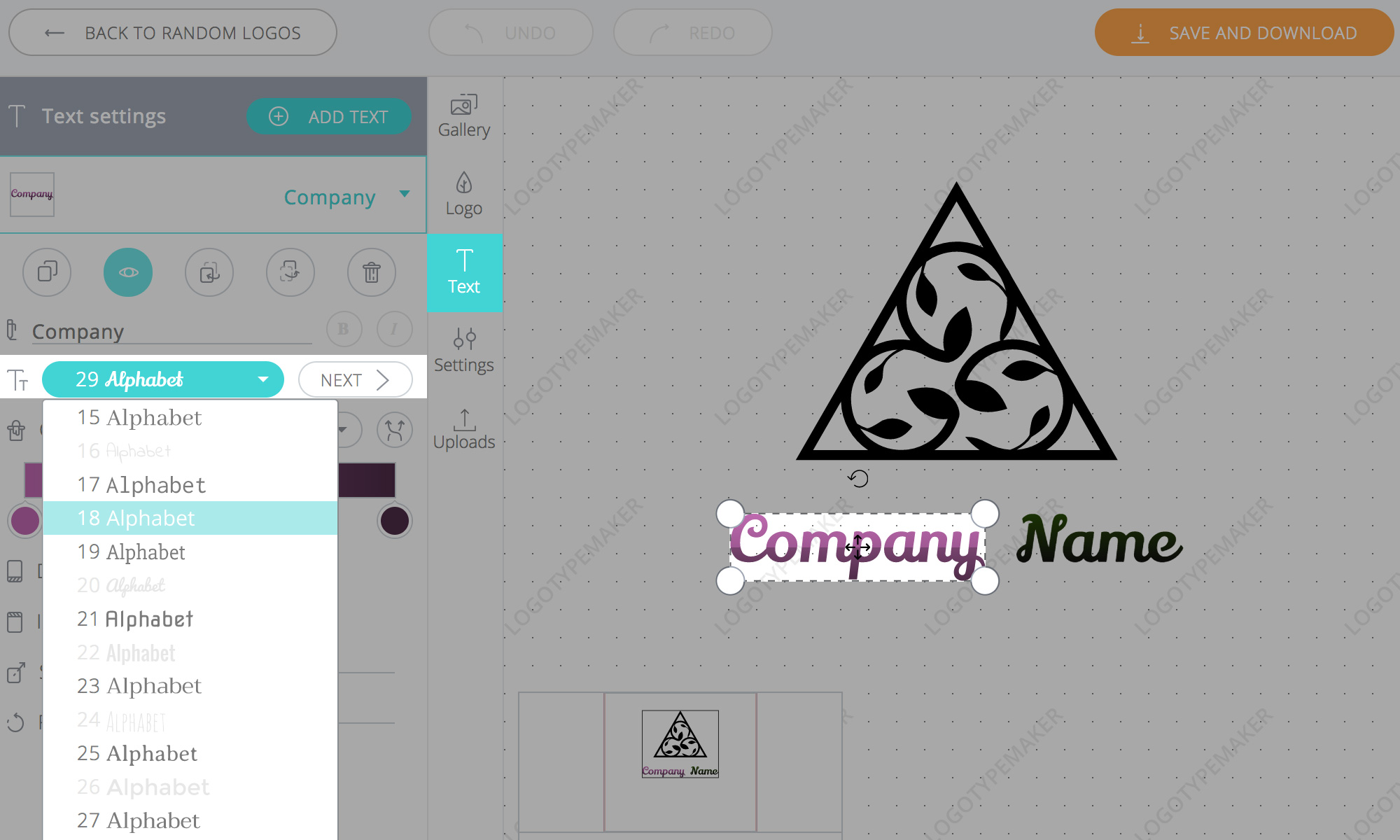 Drag the anchor points of the text to resize and rotate. Next, change "Company" text to "Floral" in the left input box.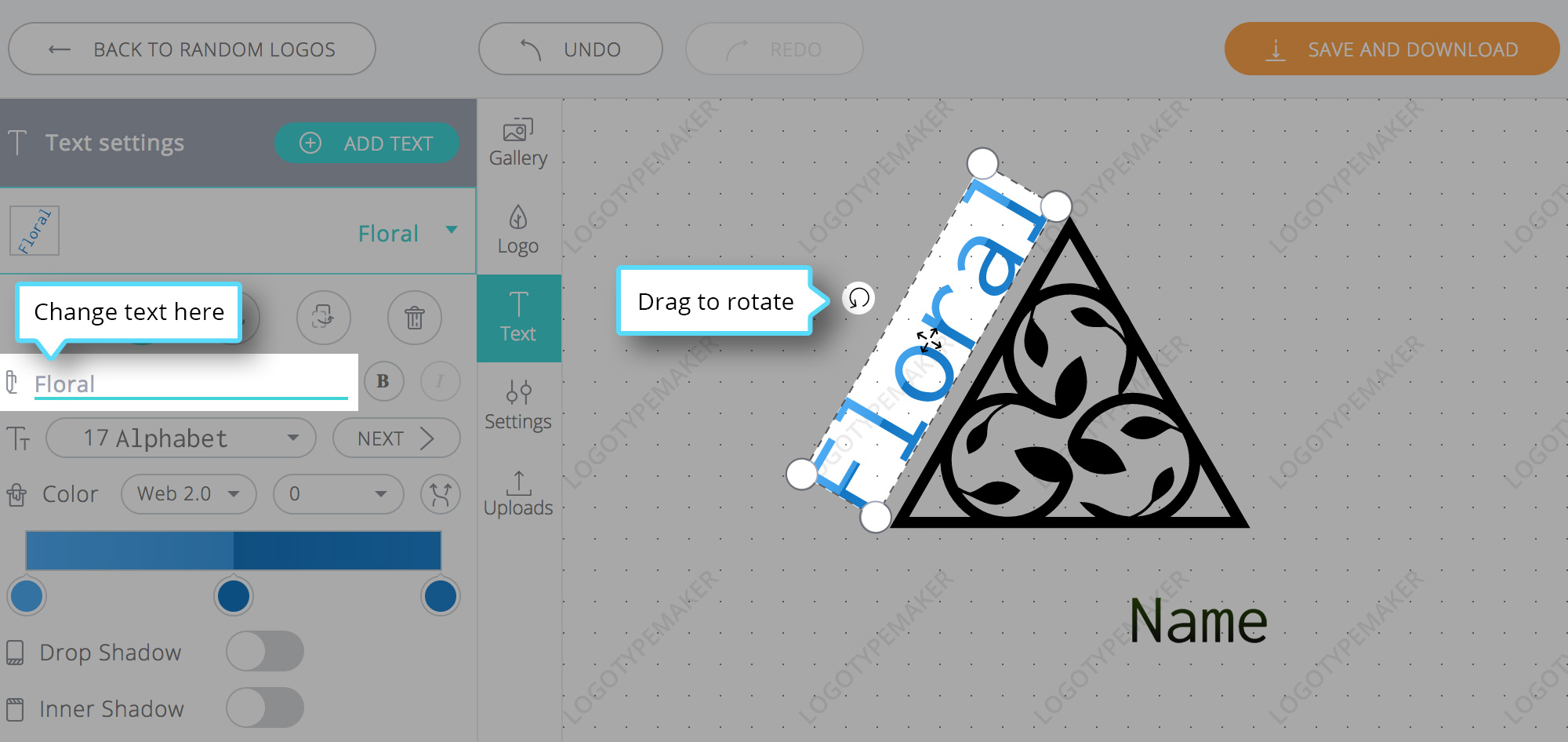 To change the color click on the color "drop" and in the color picker select a new color, then press "Apply".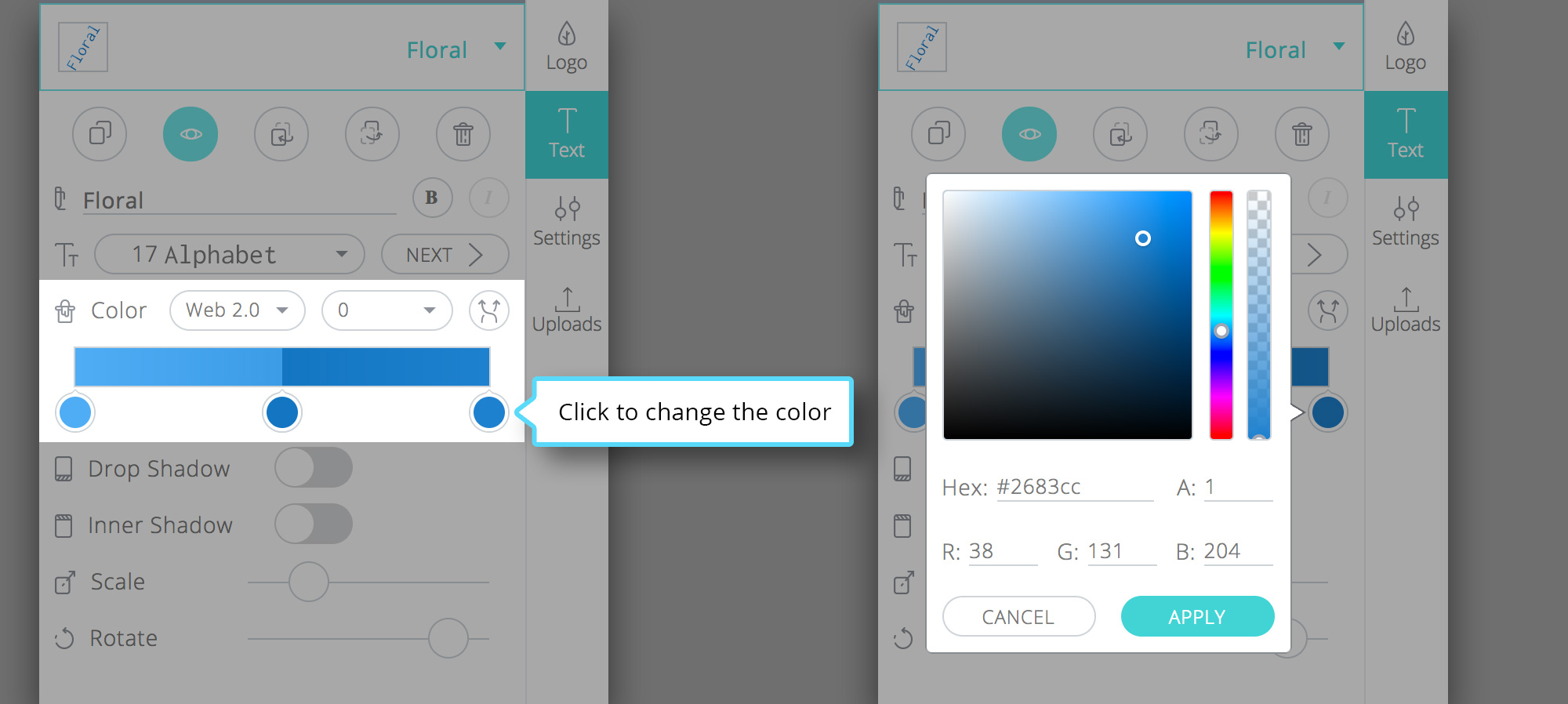 Now, let's change the background color. From the drop down menu select the radial gradient – from white to grey. To increase the white color drag the color "drop" to the right. Experiment with the gradients and position of the logo elements since you have the "Undo" option in the top menu of the editor.

This is the final result. Press "Save and Download" to download your free logo.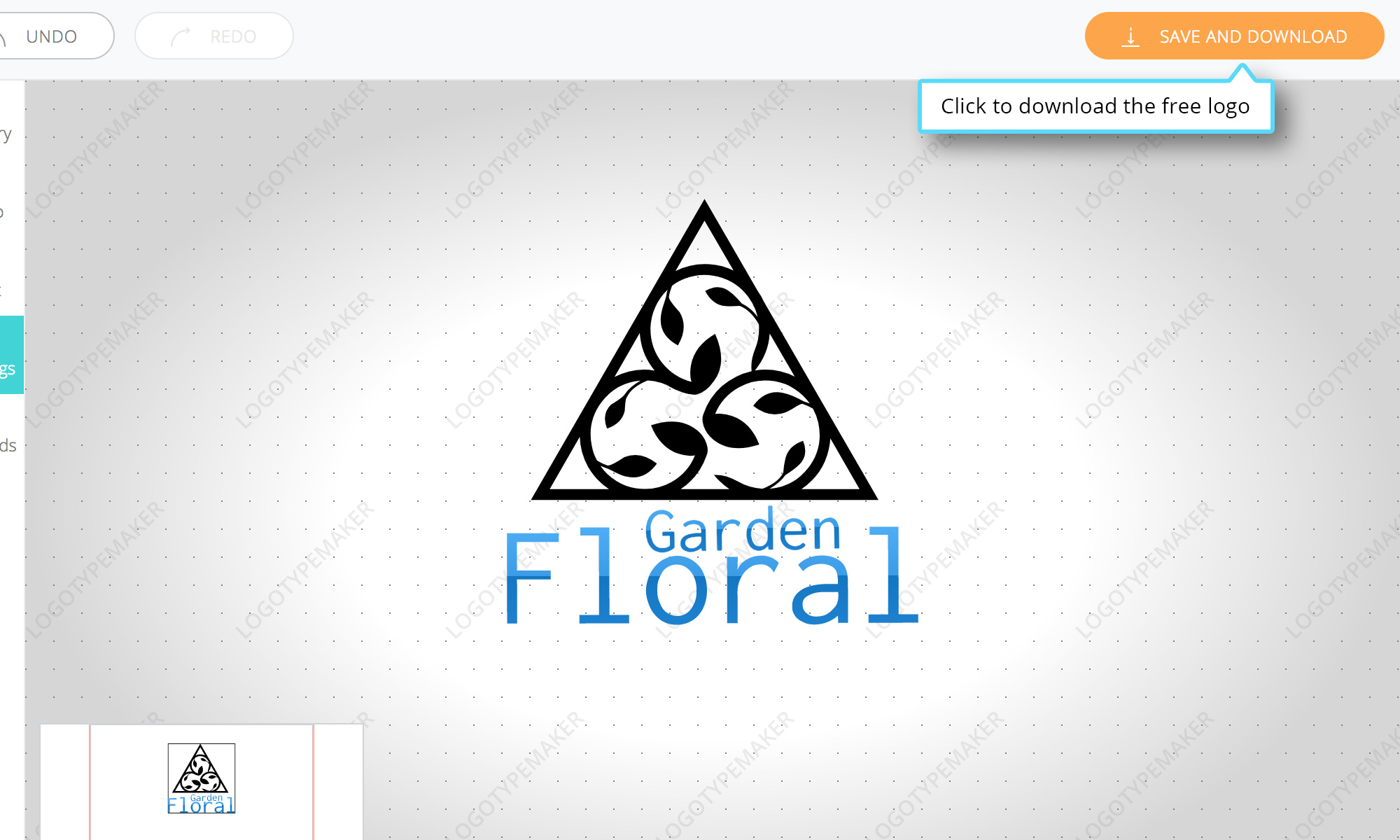 Download your free logo in PNG or JPG formats. The Premium Package is available only for premium users as well as free modifications and updates.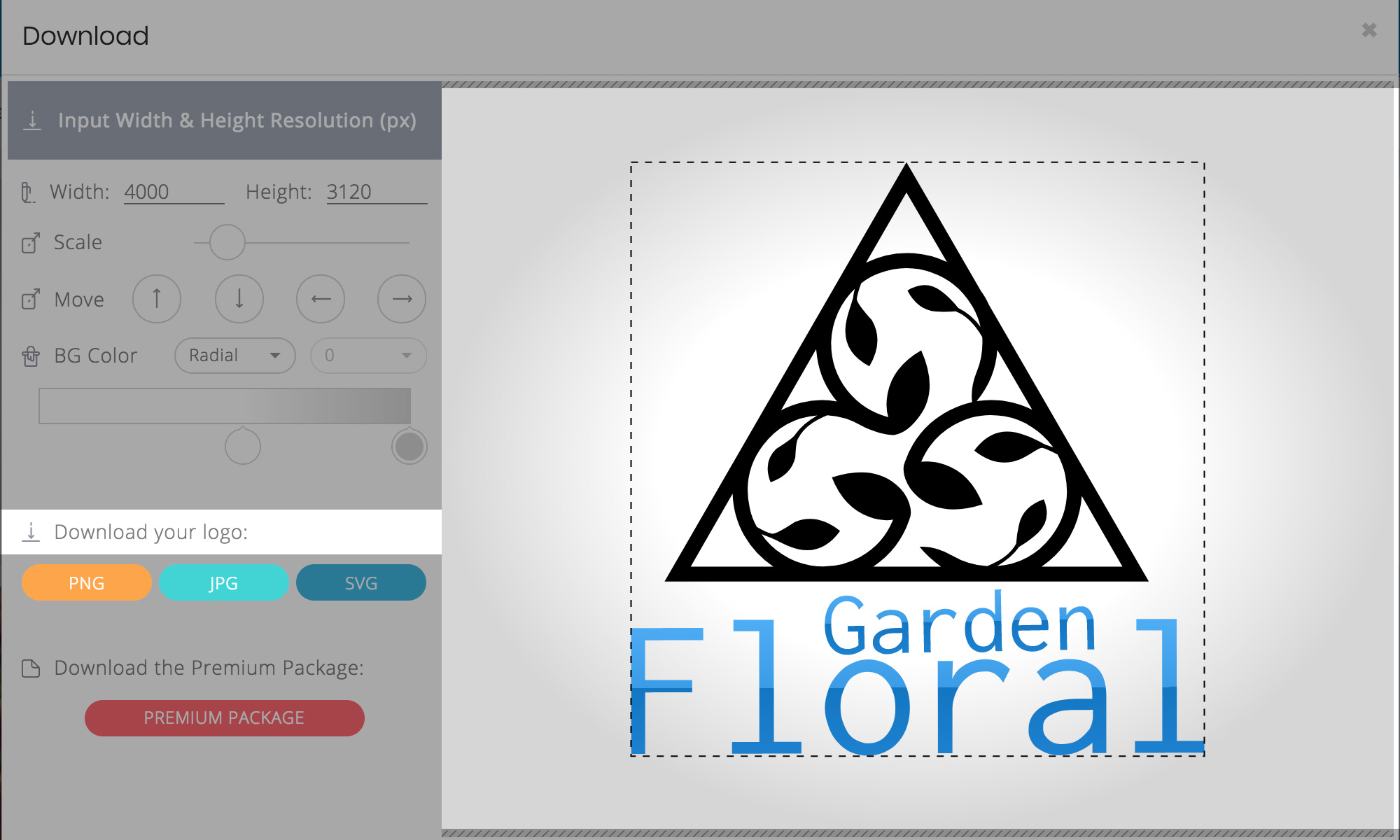 Thanks for reading!