In order to add new text to your logo, you need to follow the next steps:
Step 1
Select the Text settings.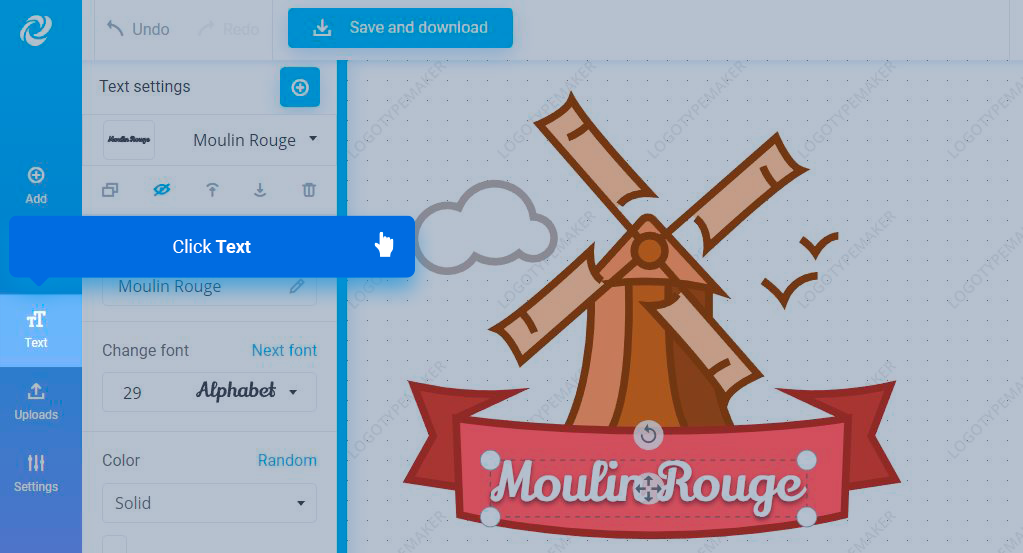 Step 2
Click add text.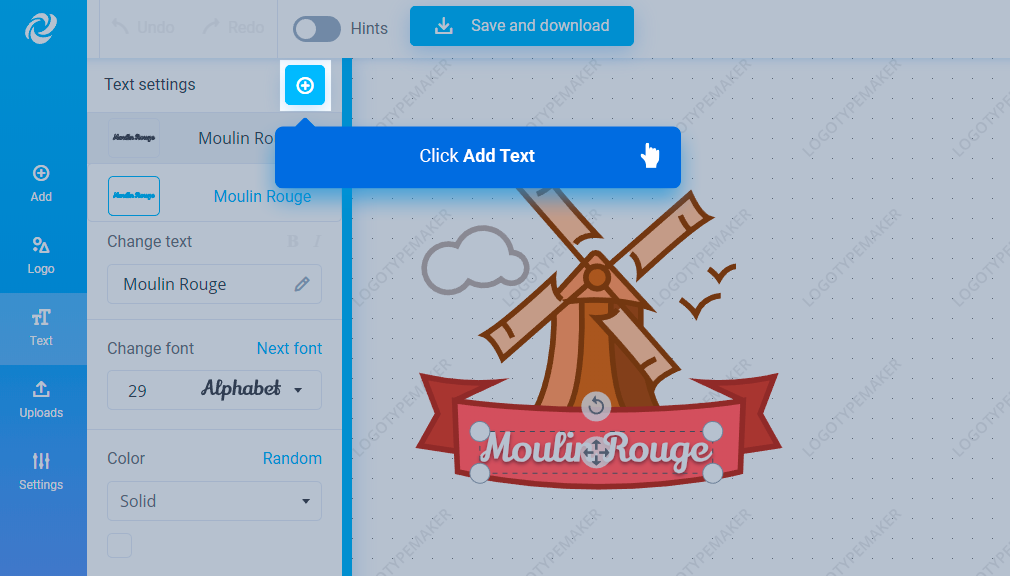 Step 3
The new text will appear on the canvas. You can adjust it and modify.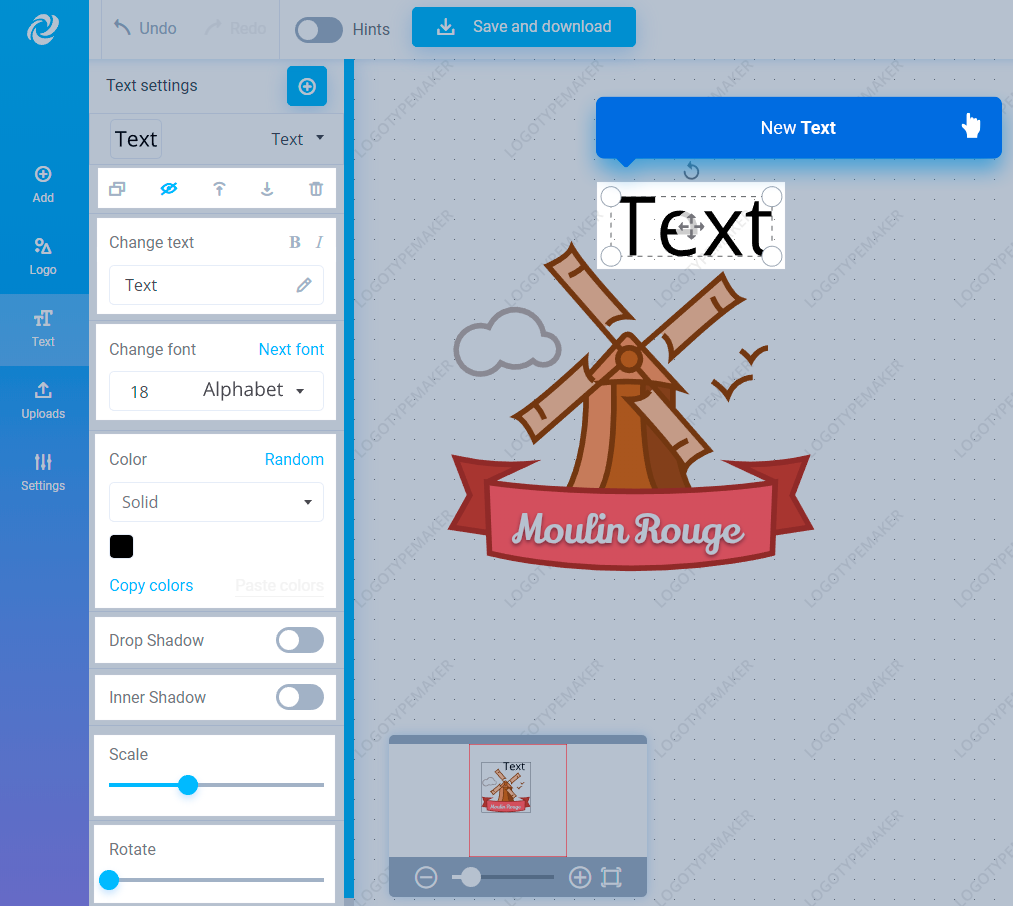 If you have any difficulties with adding text please contact us and we will be glad to help you!