After purchasing a premium package on logotypemaker you can easily modify your logo (change text, colors and shapes).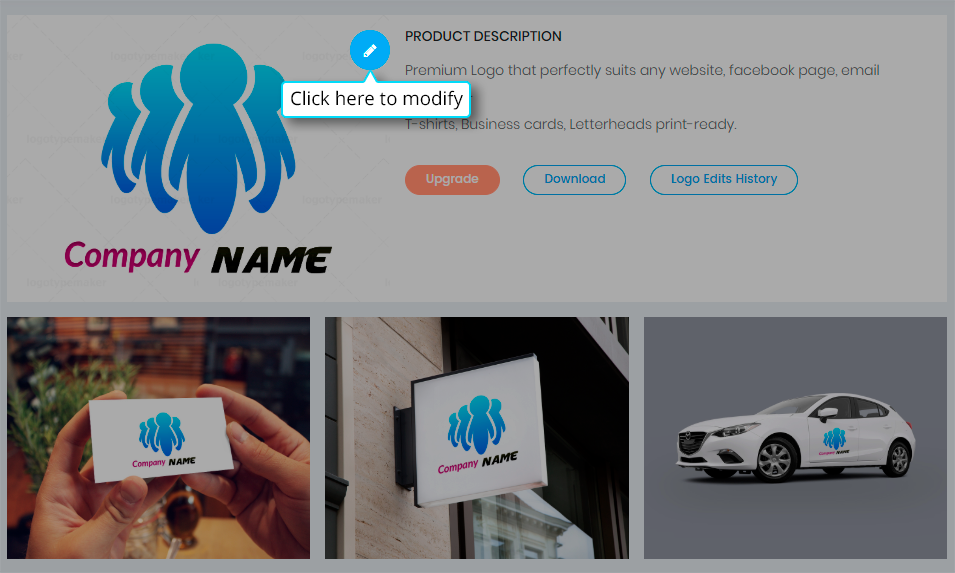 Also, the Premium Package opens for you the Logo Edit History. Here you may have more variants of your logo and use them. You can select each of them as active, download it and then, all you need to do to get your old logo, is to select the right one from the Edit History.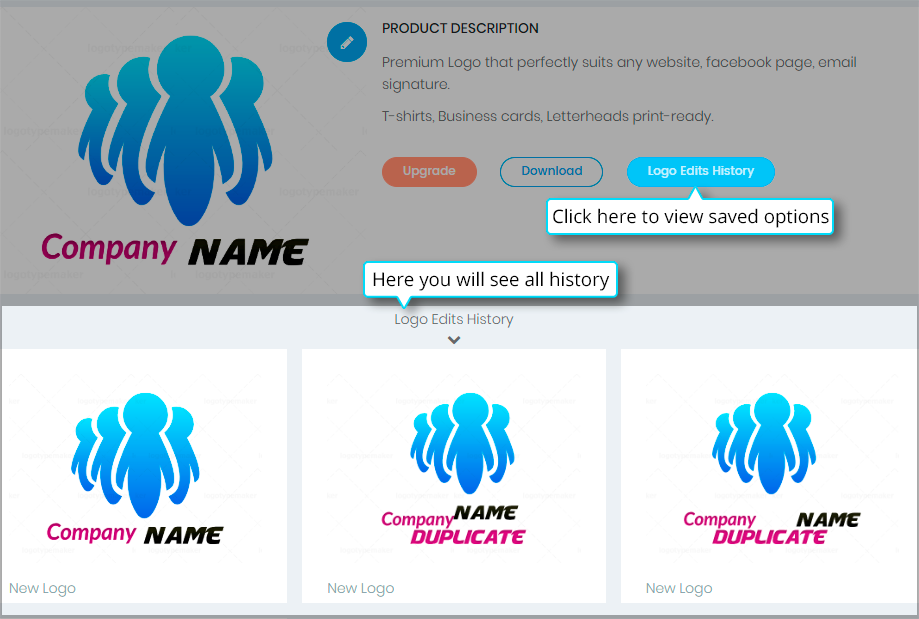 If you purchased a basic package – don't worry, instead of paying the full price for the premium package – you can simply pay the difference and upgrade your package.