Creating logo with transparent backgrounds is an essential component of any branding. Files with transparent backgrounds are easier to use on various designs by eliminating the need to edit out its backgrounds.
In the following steps you will see how to download your logo with a transparent background. Once you finished your design click on "Save and Download" button in the top right corner.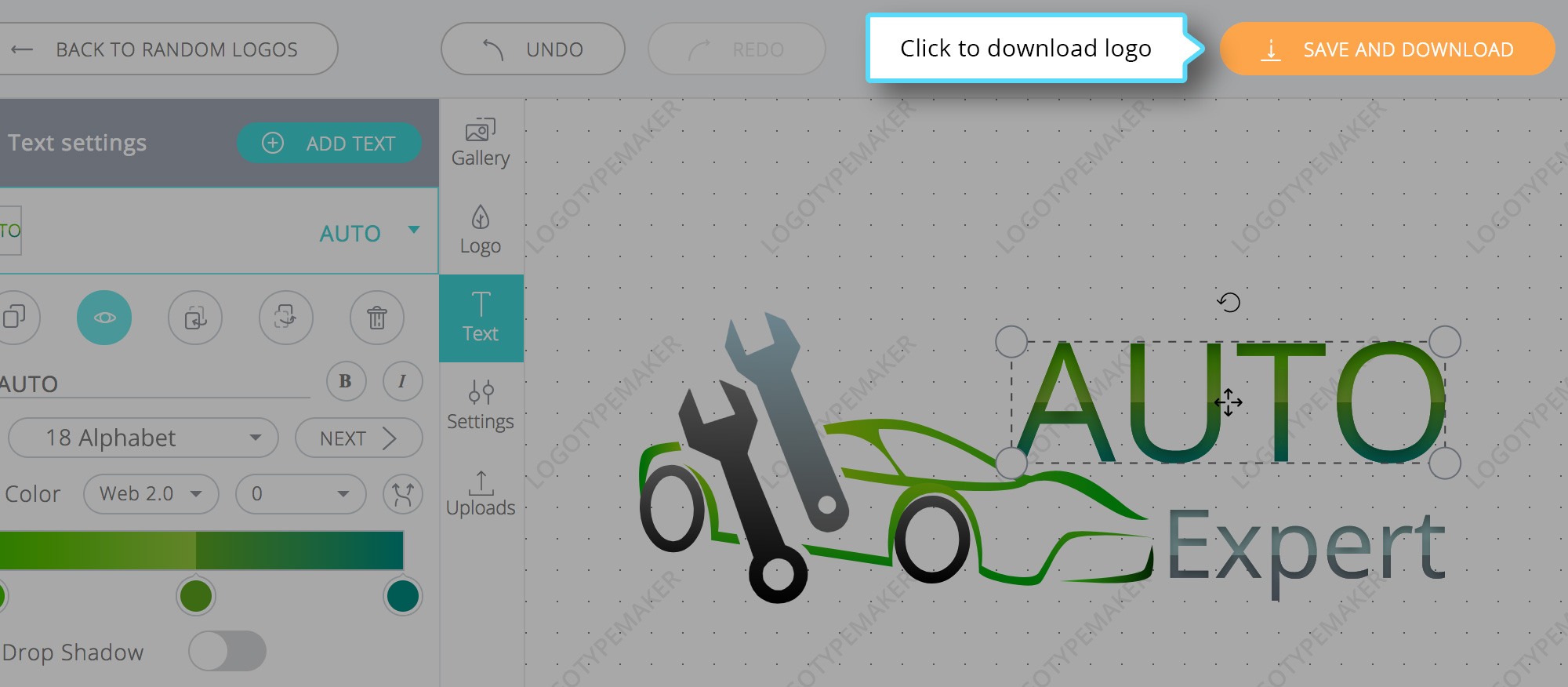 After the purchase, click on "Download" button. Also, you can download any modifications of this logo, just click on "Logo Edits History" to see them. All versions of your logo will have two options: delete or download.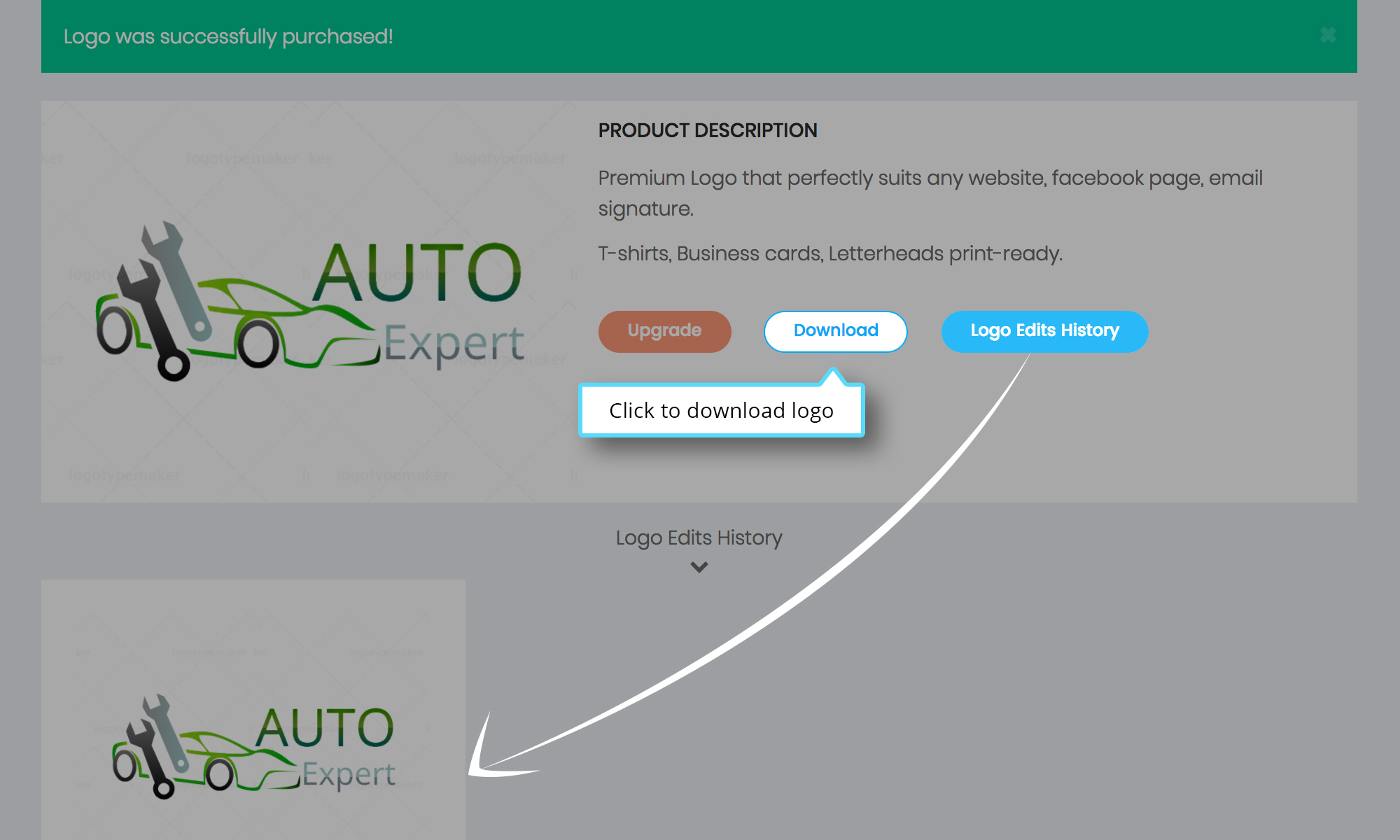 On the download page you can set the canvas size and make the latest changes.
Set your background "Transparent" and download the PNG file, since PNG images are able to retain transparency.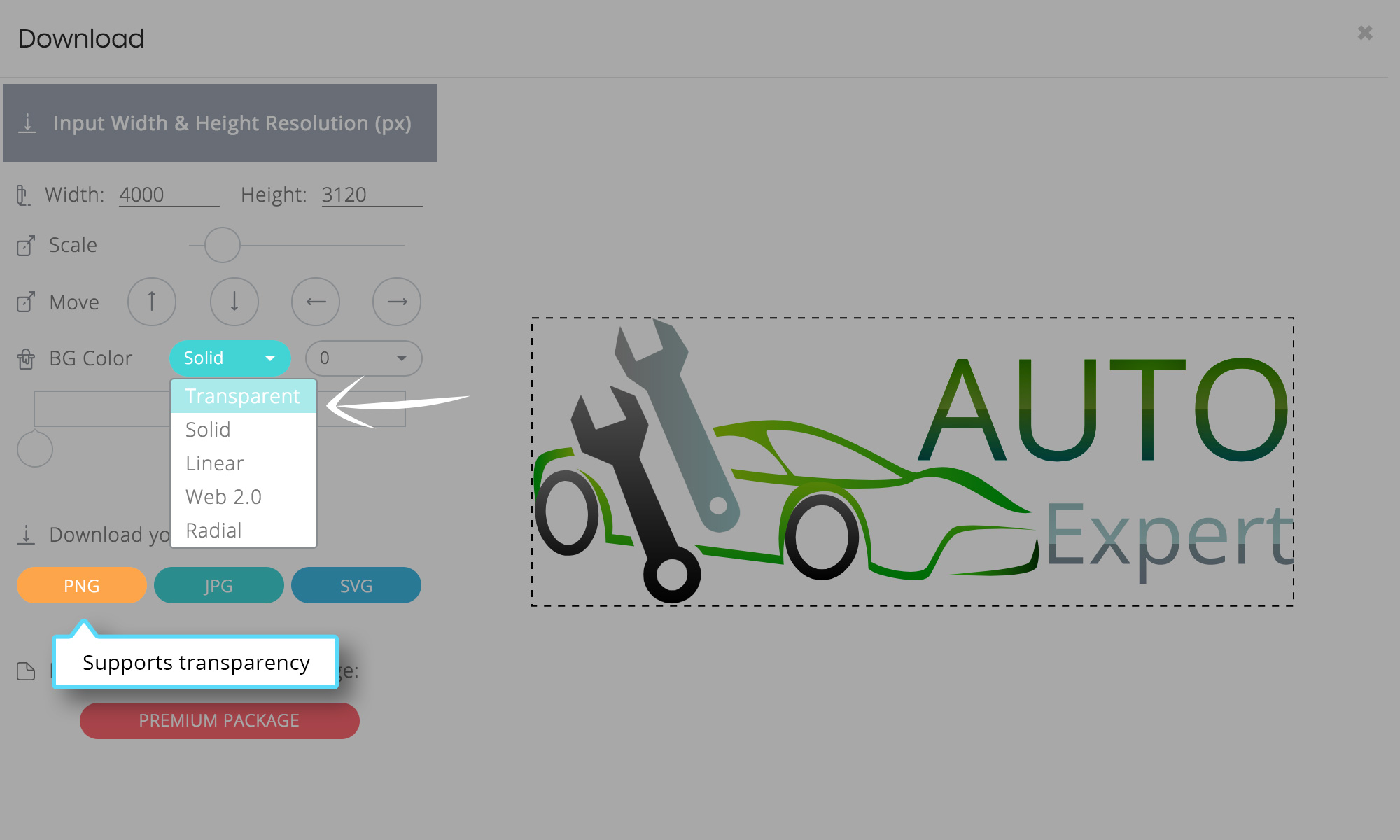 When PNG file is downloaded on your computer, certain image previews show the transparency with a grey background color.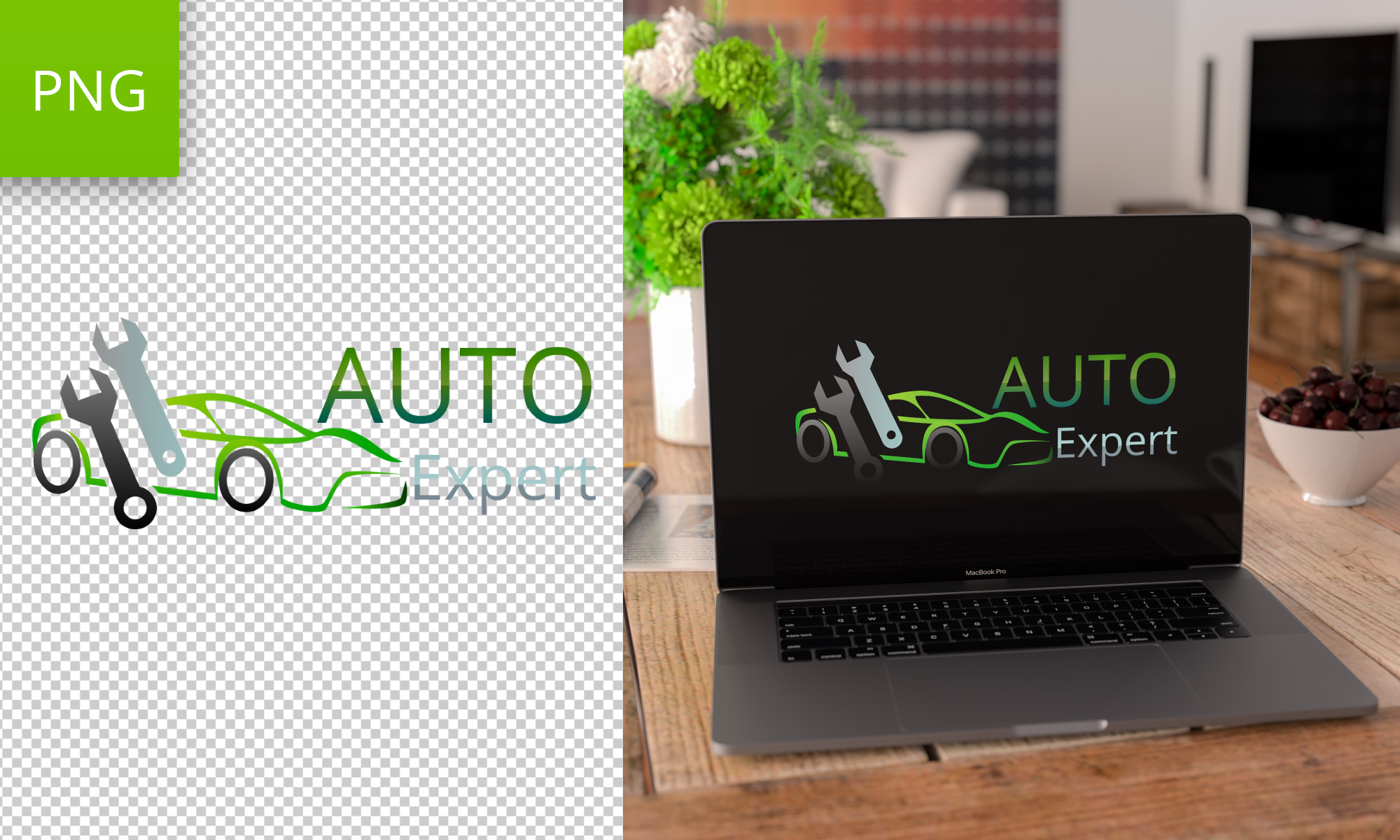 Thanks for reading!