Creating logo with transparent backgrounds is an essential component of any branding. Files with transparent backgrounds are easier to use on various designs by eliminating the need to edit out its backgrounds.
After the purchase, click on "Download/Edit" button.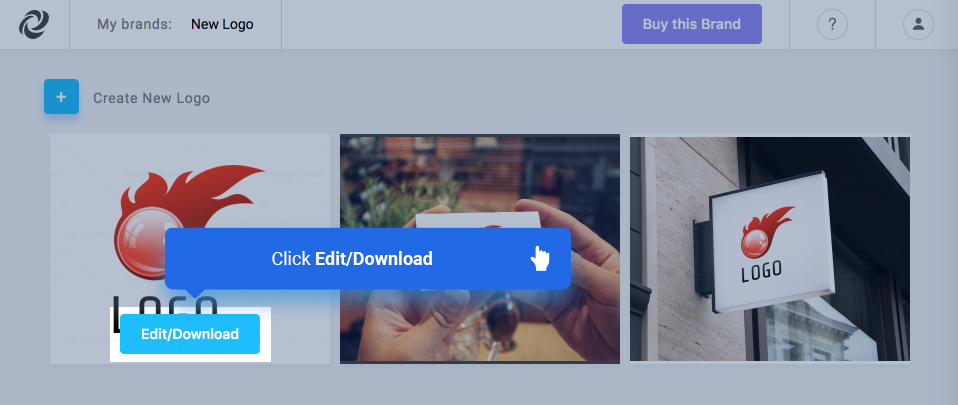 Click download near the logo version you want to download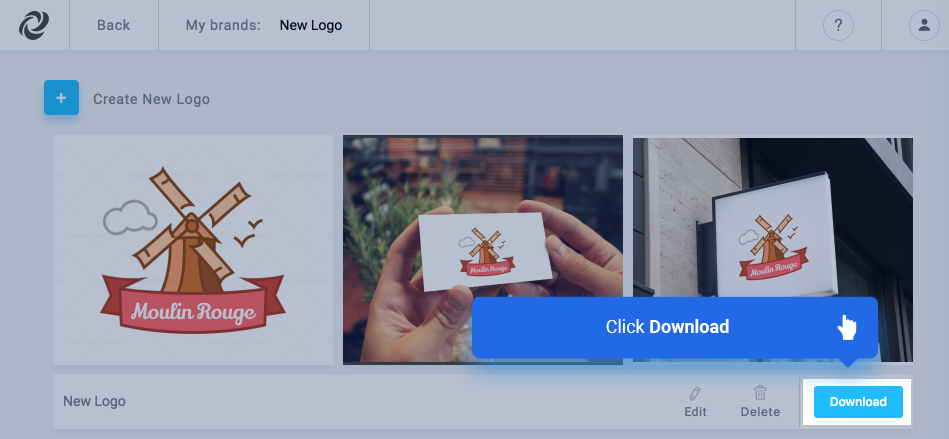 On the download page you can set the canvas size and make the latest changes.
Set your background "Transparent" and download the PNG file, since PNG images are able to retain transparency (you can also download SVG file with the transparent background).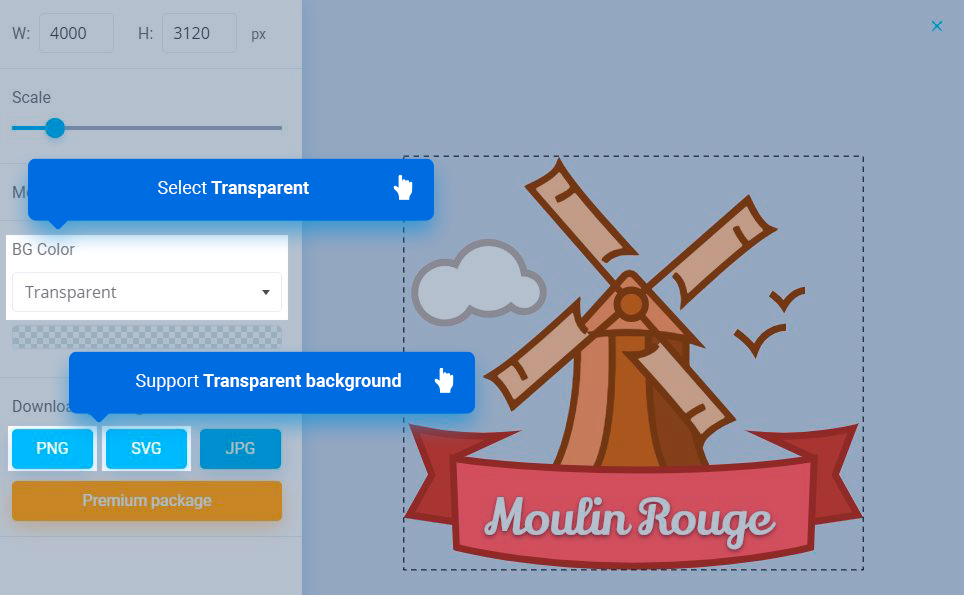 When PNG file is downloaded on your computer, certain image previews show the transparency with a grey background color.