If you forgot the password to your Logotypemaker account, please follow the next steps:
Step 1
Click on the Forgot Password? link.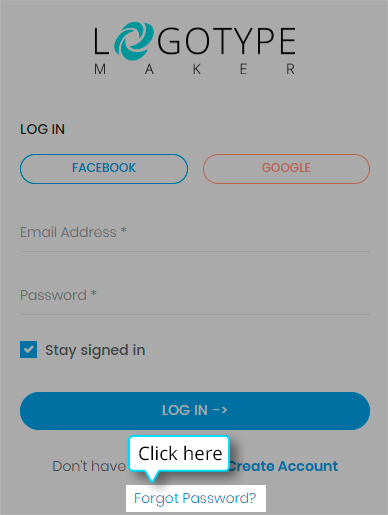 Step 2
Enter your email used when registering the account and click the Get Reset Link.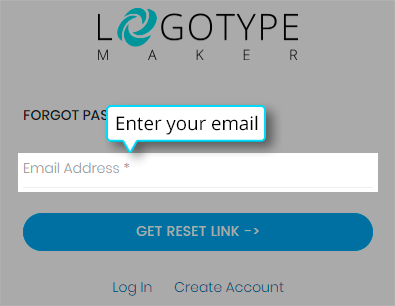 Step 3
If there is Logotypemaker Account with such email registered, an email will be sent with a reset link.
Click the reset link in the received email and it will lead you to Logotypemaker Password Rest Form.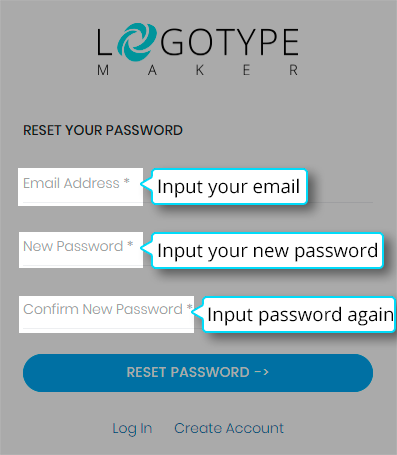 Enter your email, new password and click the Reset Password button. This action will reset your password and log you in.
If the email doesn't match any Logotypemaker Account, please email us at support@logotypemaker.kayako.com