Ever been interested what font you used in your logo? Follow the next steps to find out:
Step 1
Download the premium zip package.
Step 2
Extract the archive files. Open the guidelines.pdf from the package.
Step 3
Scroll down to see all fonts that were used in your logo.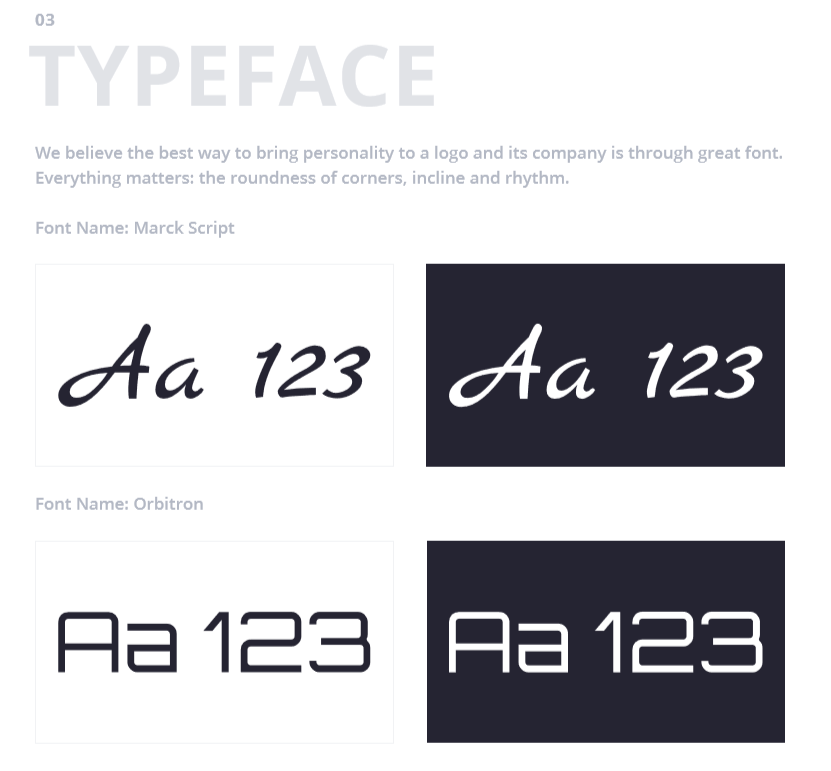 You will also find the other useful information in this doc, which you can use while implementing your future logo ideas.