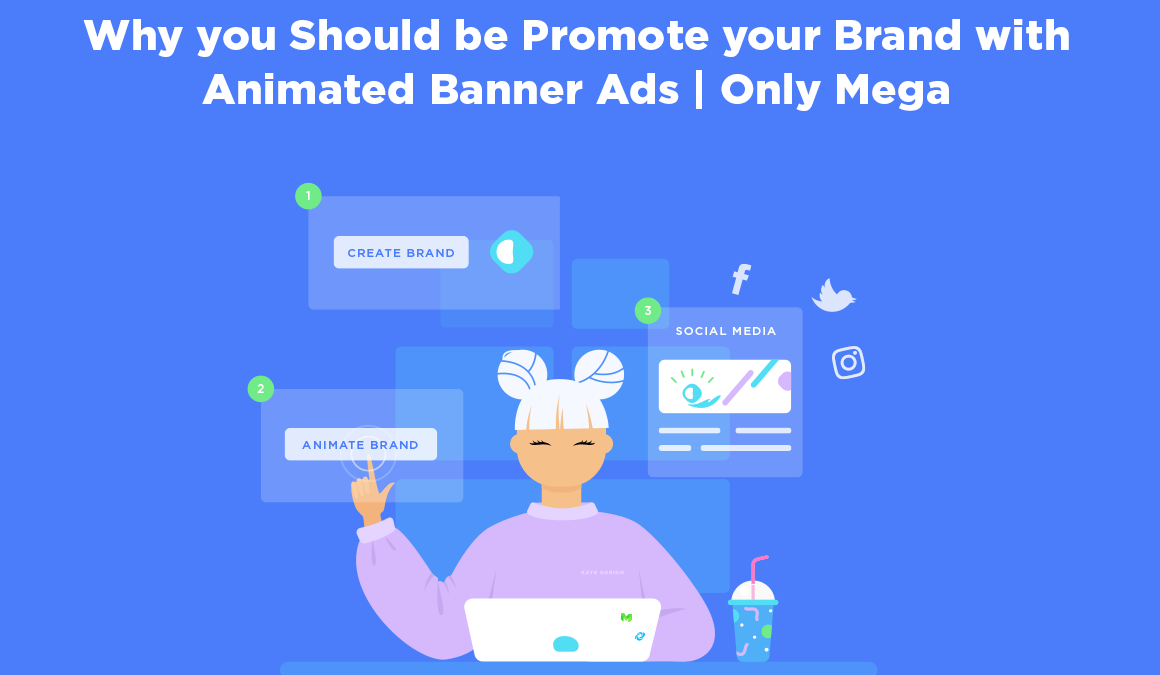 Why you Should Promote your Brand with Animated Banner Ads
Have you ever wondered about exponentially elevating your CTR on your display or social media ads? If you have, you're not alone. Businesses are looking to raise engagement all across their branding and marketing efforts. And guess what? We're here to tell you that one amazing way to do this is by designing animated banners across your platforms.
Find out why you should be promoting your brand with animated banner ads by reading along!
Why Animation is the Next Big Thing in Banner Ads & Design
Animation has been roaming around for decades in many artistic realms. Movies, stop-motion, publicity, you name it. But nowadays, brands are actually grasping how powerful it can be in terms of marketing and branding. We are starting to see a rise in animated HTML5 social media banners, posts, and display ads and even logos.
So why exactly should you choose an animated format for your upcoming marketing and branding campaigns? Well, one of the reasons is because the animated format gives you a whole other spectrum to play with regards to creativity, content personality and overall communication with your audience.
You may be wondering… Is animation right for your brand?
Why your Brand should be Considering Animation
Right off the bat, it's safe to say that anything animated, meaning a Facebook cover, social media posts, or Display Ad on Google, logos, etc, will offer a higher visual appeal to anyone who runs into it on the web. When an element becomes animated, it is able to convey more in the message. Delivering valuable content to your audience and most importantly, keeping it interesting and entertaining.
Because of this, animation is proven to be highly effective and (believe it or not) cost-effective. We will get to that point in a bit.
Let's go through various suggestions as to why your brand should consider animation:
Be an Attention Grabber. By now, you know that grabbing your audience's attention can be tough, and keeping them interested is even harder. Well, animation has proven to achieve excellent CTR rates and conversion. This is because you are entertaining and unique while still delivering a valuable message convenient to your brand.
Animation Creates Compelling Messages. W hen your brand's message is creative and compelling enough, the touch of animation will level it up exponentially.
Show your Brand's Personality. Amidst the great sea of competitors in any industry, you always need to come up with something different and better to do in terms of branding. Because let's be honest, who wants to be forgotten? With animation being a relatively new way of branding and advertising, grab a hold of this advantage and show your brand's uniqueness in the distinctive format that is animation.
Deliver your Message to a Broader Audience: I f your brand speaks to diverse audiences and languages, animation allows your creativity to be widely understood by people all around the world.
Creating Animated Elements is not Impossible. With the right tools, such as OnlyMega banner maker you don't need prior coding skills to create a killer banner, ad or logo that reflects your brand's personality and drives you results.
The Benefits of Animated HTML5 Banners for your Brand
Now that you're aware of how powerful animation is, you need to ask yourself: Is animated branding right for my brand?
Whatever industry you're in, the truth is that animated banners add value and creativity to your brand's narrative. And you don't have to stop at banner ads, you can create an animated banner to be used in any platform.
Let's look into the benefits of branding with animated HTML5 banners and how it can greatly leverage your brand's uniqueness.
Effectiveness. Like mentioned before, you don't have to limit your brand's animated banner to ads, sales, and promotions. HTML5 banners executed across all platforms, from social, to a website, to ad platforms.
Cost Effectiveness. Many believe that creating anything animated costs an arm, a leg, and sometimes something else. This is both right and wrong.
If you're asking for an illustration or a custom design of an avatar for instance, then yes, your animation cost will rise exponentially. But if you hold the right tool belt to design compelling animated banners, like here on OnlyMega , the cost will not be an issue and the return for your results will have your surprised.
Boost Creativity. T he more creative you get, the more attention you get. This is how the game is played in advertising nowadays. Consumers are waiting to be captured by captivating and creative stories. When animating, your options for creativity are broader, and you can get as creative and unique as you want.
Stand out from the Crowd. W e never get tired of saying this. Designing animated banner ads, social media posts, covers, Google Display ads, and logos will definitely set you apart from competitors which are most likely, still advertising generically. And don't even get us started on first-impressions. Your first-time customers will really remember your brand when they see the creative strategies you're taking up.
Save time & be Dynamic. Animated banners are more dynamic. You can create a series that won't look outdated through time and won't have you re-designing week after week. Your campaign can play back-to-back on a series of channels for as long as you need.
Some Examples of Brands that Have Used Animated Branding
1. Nick Jr. – "Colors"
2. InVision "Animation Handbook"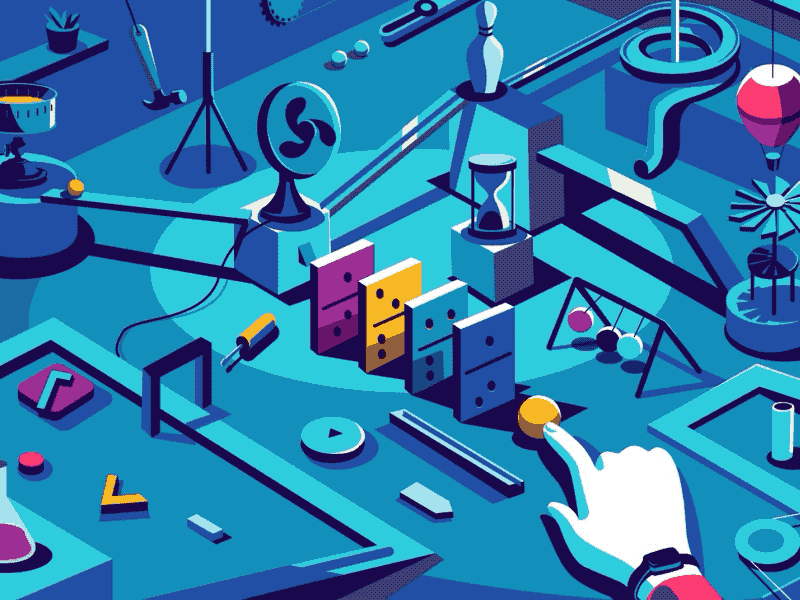 https://www.behance.net/gallery/81304925/InVision-Animation-handbook
3. Havaianas "Let's Summer News"
https://www.adsoftheworld.com/media/integrated/havaianas_lets_summer_news
4. Red Bull "Red Bull Gives you Wings"
https://www.youtube.com/watch?v=pfvq2Gf6UE8
5. Examples of Brand Animated Logos
https://www.youtube.com/watch?v=-2F8ZkJIMq8
Don't Hesitate. Animate!

As we love to say, "don't hesitate, animate"! You've got a great brand, content, and creativity to start working on effective animated banner ads. There are many benefits to using animated banners and logos to strategize your branding efforts and differentiate yourself from the crowd. Remain unforgettable, cause an impression, reduce costs and increase the click-through rate. Make an impact with animation!