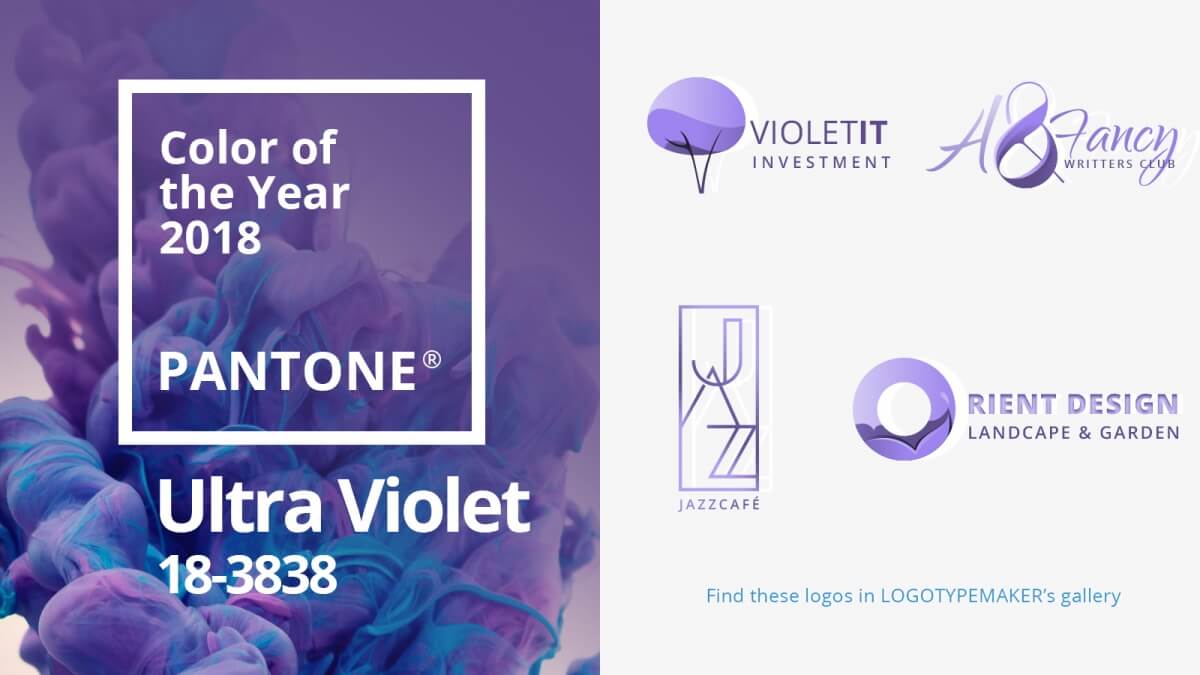 Logo design trends in 2018
The key resolution of the new year's list of every entrepreneur is to revisit your branding. Times change. Designs change. There's no need to chase every trend, but evolving can help you stay connected to consumers. So, if you want your logo to feel fresh and relevant, check out the trends to follow in 2018:
Color of the year 2018 – Ultra Violet
Pantone has announced the color of the year 2018 Ultra Violet and it's ultra stunning! The purple shade carries a vibe of innovation, depth, creativity and magic.
Laurie Pressman, Vice President of the Pantone Color Institute explains: "We are living in a time that requires inventiveness and imagination that is indigenous to Ultra Violet. From exploring new technologies and the greater galaxy, to artistic expression and spiritual reflection, intuitive Ultra Violet lights the way to what is yet to come."
See how our LogotypeMaker's designers used this empowering bold color to create utra contemporary logos: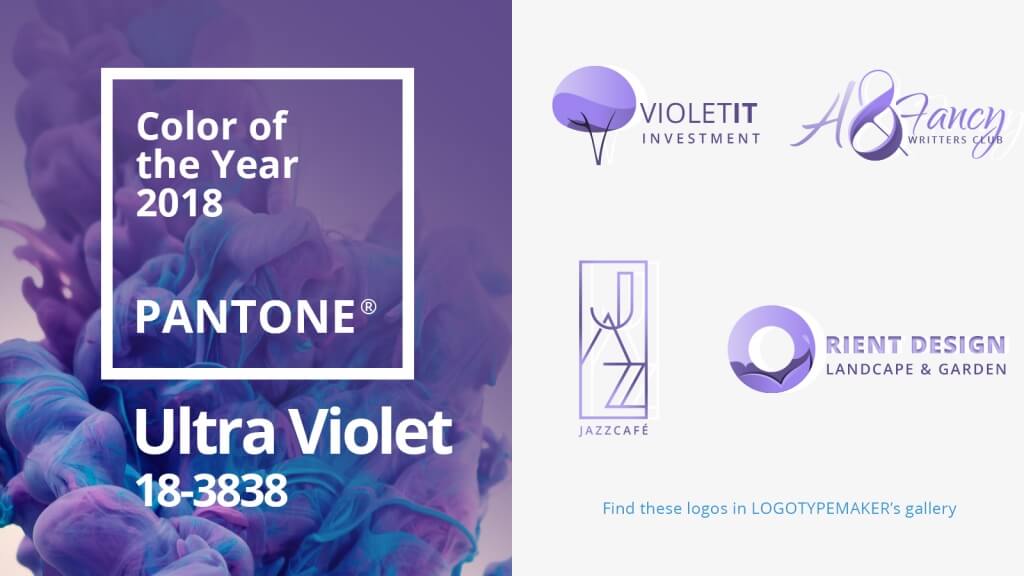 80s & 90s color patterns
Vintage 80s/90s funky fresh logo patterns are back! The sleek lines and seamless shapes combined with pastel and colorful patterns are very exciting and fun. This trend is both retro and modern and is perfect for any project that needs a unique handy touch – branding, home decor (pillows, bed clothes, towels, napkins) greeting cards, websites, printables, stylish merch designs, crafts, fashion and so much more.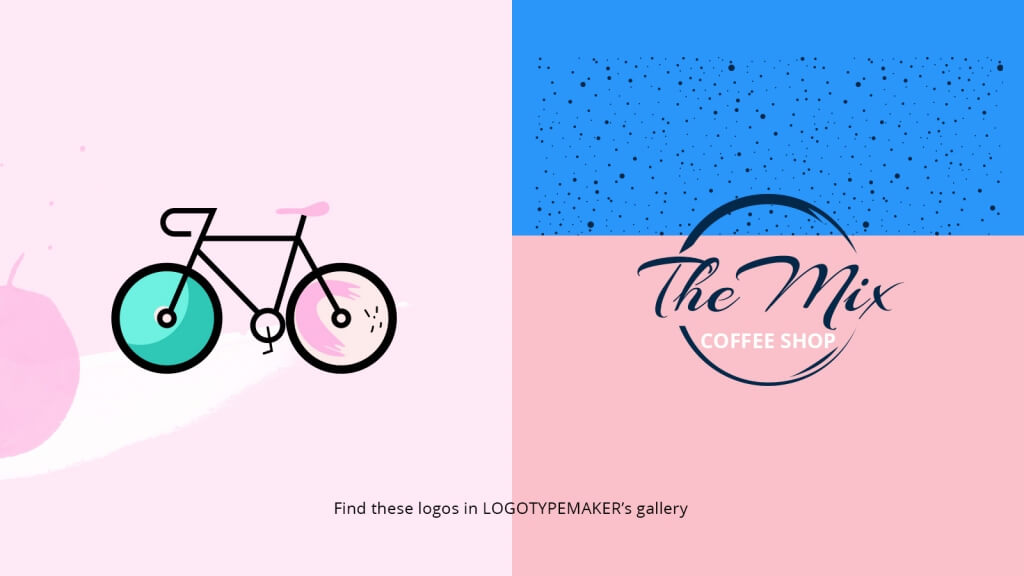 Bright gradients
Back in 2016 when designers were crazy about flat and metro style, Instagram changed its logo into a colorful gradient. We didn't know back then that this trend will diversify and hold strong. Being the artistic soul we are, we experimented with bright gradients and created a couple of trendy logos: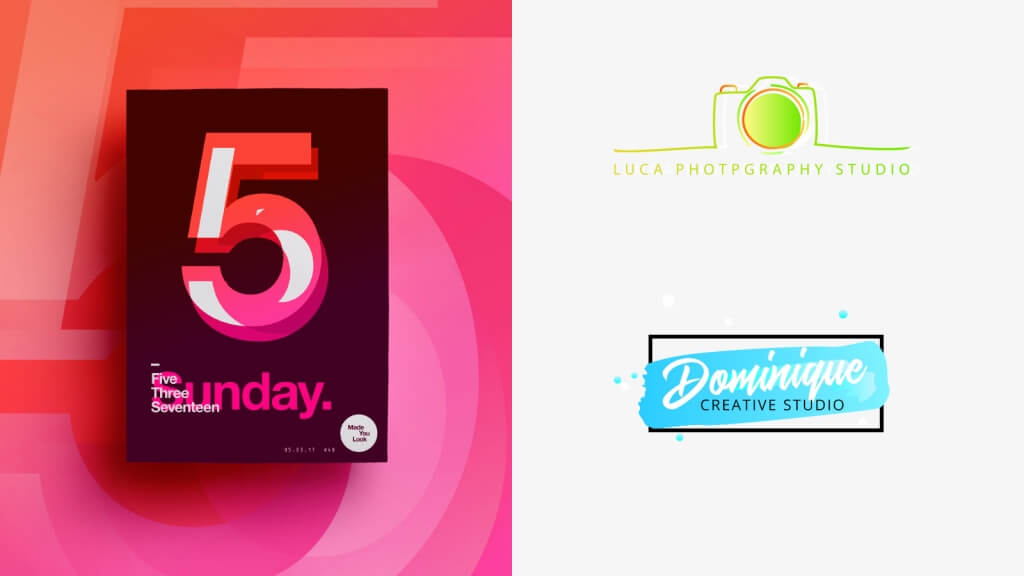 Metallic and Luxury elements
Lately, we've been seeing more and more metallic effect in logo design. Usually this style is combined with classy and sophisticated font and a golden, silver or bronze gradient. Also in the mix is rose gold, a color made mainstream in 2015 by the Apple iPhone 6s. The gold trend is so gorgeous sometimes it is are able to transform the most simple monogram logo into a statement focal branding.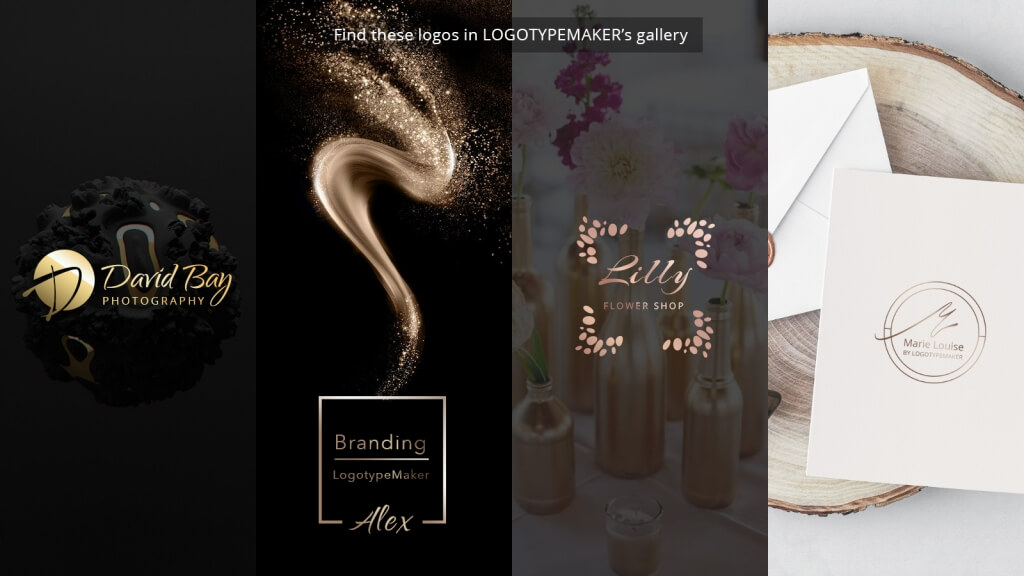 New era one color 3D logos
In the past few years flat design ruled the web design market but now, it is becoming more dimensional. It's actually a smart and unexpected approach to logo design featuring "popping" shapes. The 3D logo design illustrates how using deceptively simple shapes can be the building blocks for creating a new brand identity that packs a punch and is memorable.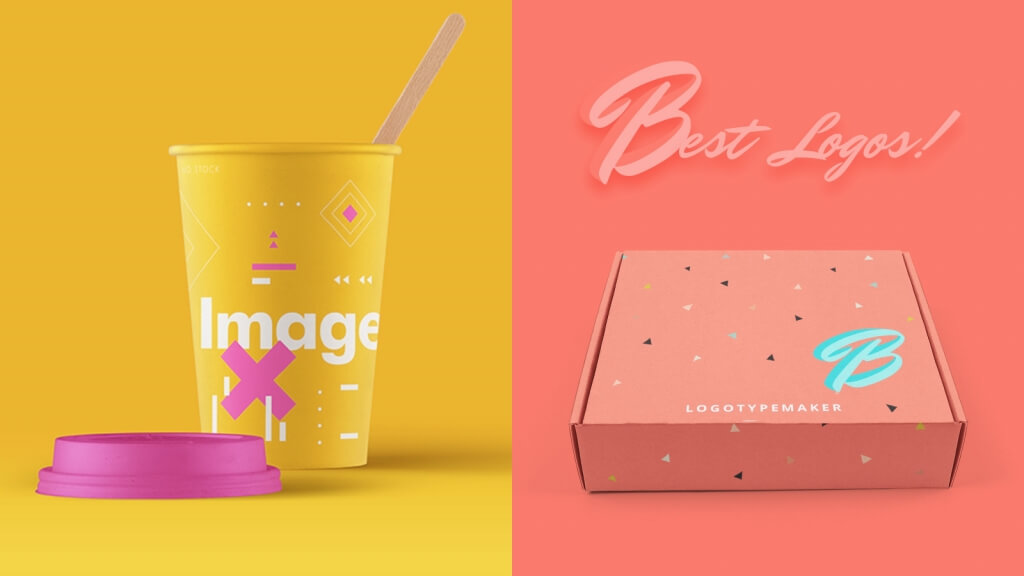 Let our creativity bloom with these new trend styles, Happy Logo Design!