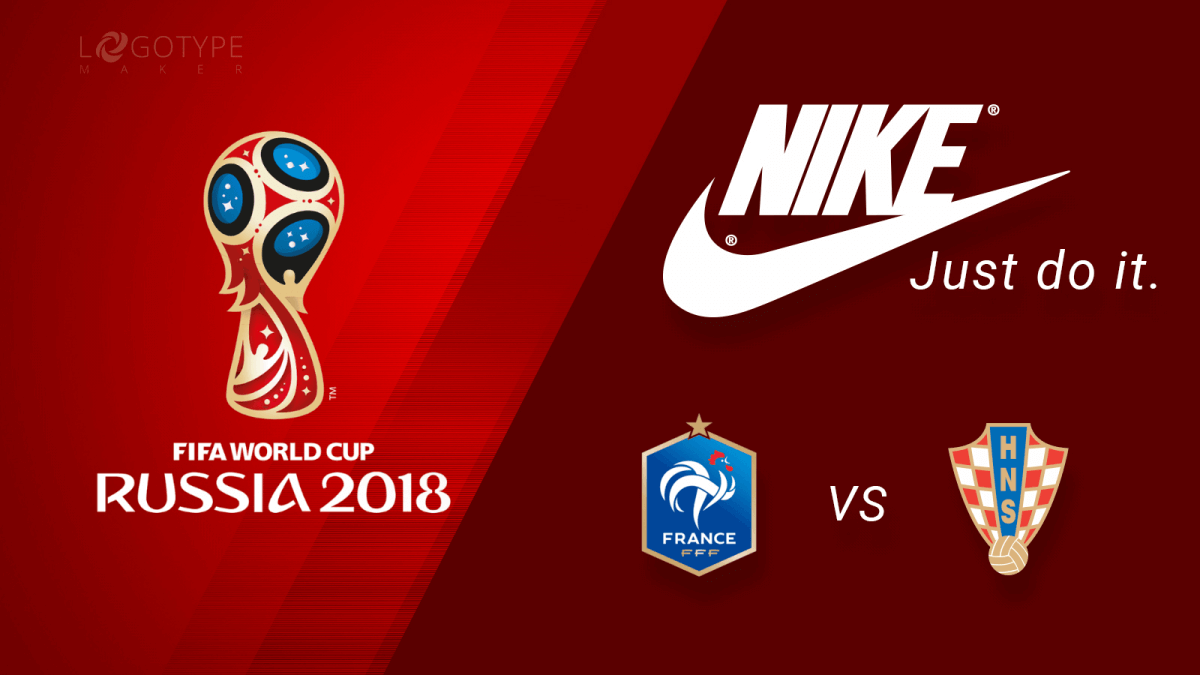 Learning from the best: marketing tricks Nike can teach you
Who doesn't know about Nike? Millions of people all over the world wear sports apparel with a Nike logo on it. In 2018 Nike is at the top of the game. The company is among 20 most valuable brands in the world (the brand value — $32 bln), both of FIFA World Cup finalists are sponsored by Nike, the best of the best world athletes are happy to sign Nike contracts. What's more there to wish for?
And now, after all these years of Nike being famous, trusted, and loved, it's hard to believe that this huge corporation once was a small startup led by a track and field coach with a goal that he believed in. Sounds like a classic "American dream" story that could be a movie script, right? However, it's all true and now Nike isn't just a successful business project but also a star to steer by for all of the startuppers out there.
To make your business journey somewhat easier LogotypeMaker has collected Nike's 5 marketing tricks you can successfully use in your current (or future) marketing strategy.
A logo is your company's face
Nike is one of the few brands whose logo has its own Wikipedia page. The famous Nike swoosh logo is so powerful, Nike doesn't even have to use the brand name anymore. The logo created by Carolyn Davidson, the student from Oregon, who claimed only $35 for it, now is now worth $26 billion. It has lifted Nike to the business stratosphere and over the years has strengthened the image of a "powerful, vibrant, and determined" company.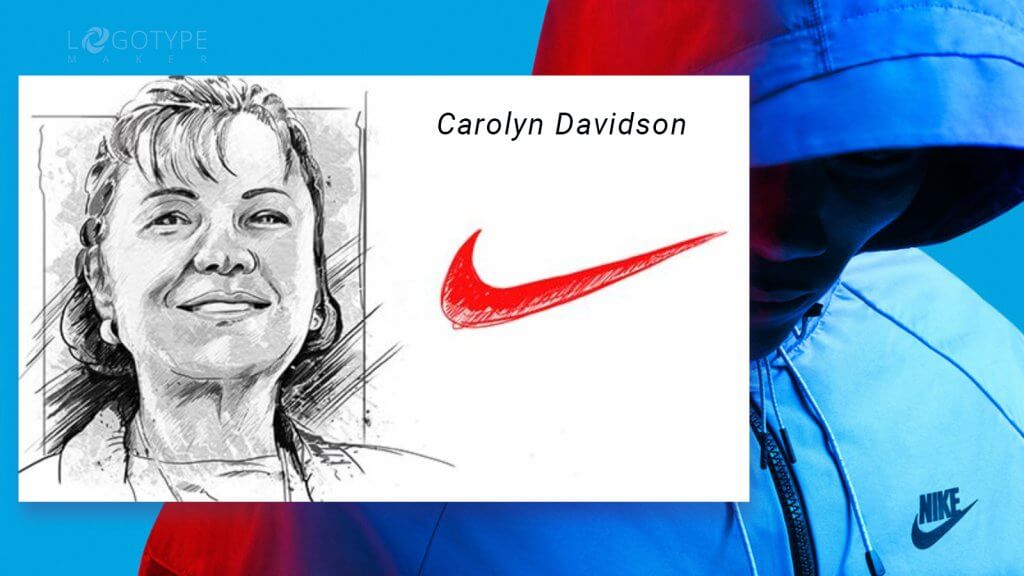 Nike swoosh is yet more proof that the greatest things come in small packages. Look at it. Nike emblem doesn't have anything complicated about it. You can create a logo like that using LogotypeMaker and it won't take much time. It's another matter that you'll need to spend hours to get the idea that will inspire you to create something both simple and beautiful. It may take days or even weeks but it's worth it.
In a nutshell, don't be reckless when it comes to the logo design as it may cost you future success. Spend some time and draw the sketches, don't be afraid to make amendments and do the editing part over and over again until you're sure the logo reflects your brand identity and values.
A storyteller always wins
Check some of Nike's ads on YouTube. They all have one thing in common: Nike's ads don't sell the product, they tell the stories instead. Those are little movies. Inspiring, funny, philosophical, educative. Storytelling was a part of Nike's marketing strategy way before the internet was a thing and we all knew what "viral video" is. Now, when even celebs' pets have their own Instagram and YouTube channels, storytelling is just more successful than ever.
Nike's "Air Jordan I" commercial featuring Michael Jordan. 1985.
Nike's ad featuring soccer superstars. 2010.
Catch up that trend! Sure, no startupper will be able to book Rafa Nadal or Cristiano Ronaldo to star in the commercial but the best part is you don't have to! Just put some work into your marketing campaigns and tell the moving story. Nike does it not only with sports gurus but also with kids or just people who want to be fit and work for it.  Think of how you can incorporate that inspiration into your business strategy.
Get social or die trying
Nike rules not only Youtube but also other social media. The avatars with the Nike symbol on it can be found on Instagram, Twitter, Facebook, Linkedin etc. Regular posts are combined with the constant interaction with the audience. Both some more or less popular brands and startuppers are sure that since they have created some social media profiles and post some content on a regular basis they're ok to go. Nike proves them wrong. The social media world is not about marketing itself, it's about getting to know your customer and communication.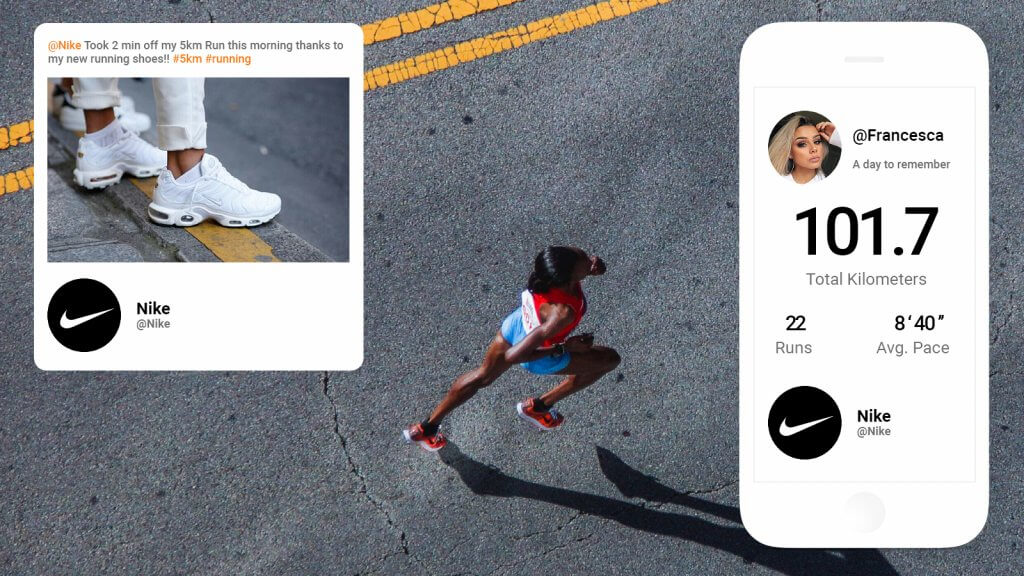 Sure, it may be hard to manage all of the social media platforms at once (especially when your brand gets some recognition and the number of comments grows day by day). But as a startupper, you can choose one or two primary social media channels and get the most out of them.
Don't avoid negative feedback by deleting unpleasant comments, work with it! It will honestly help you get the product or a service better and will strengthen your brand reputation. That's the only way for the startup to earn the customer's trust and loyalty. In the 21st century, the cast-iron business rule is: "No social media — no success".  
The sky is the limit. Expand your influence
Nike started as a sports apparel manufacturer. But as time passed, the company has expanded the business horizons by introducing revolutionary innovations (of course, with a Nike tick on them) that changed the face of an industry.
For example, NIKE+ was an outstanding piece of wearable technology that helped the athletes track their progress and improve the workouts. Since 2006 (when NIKE+ was launched) the company rocks the world of sports innovations constantly introducing new apps, wearables, devices, and technologies and that's what keeps Nike ahead of the pack.
Once again, you don't have to spend zillions on innovations to follow Nike's footsteps. Just think of the ways to incorporate the latest tech trends into what you're doing or selling. It can be an app, a special customer loyalty program, or a partnership with a company working in a neighboring industry? Always look for a way to expand your business influence and don't be afraid to fail. The one resting on laurels is the first one left behind.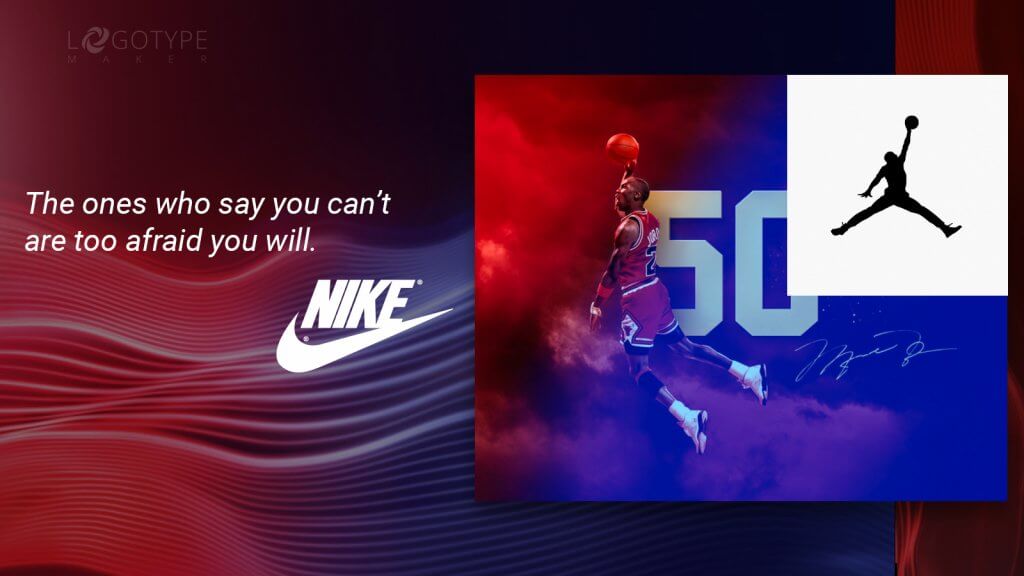 Just do it! But your own way
Nike's products were always different. Either by an outstanding design (Air Jordan line) or by state-of-the-art technologies (Flyknit). That uniqueness helped the company beat such strong competitors as Adidas or Reebok and win the audience's hearts.
The customers are obsessed with Nike's shoes because the company markets them as special. "Air Jordan", "Air Max", "Air Yeezy", "Flyknit"… All of those sneaker lines are perceived as cool and unique because Nike always makes sure the product embodies core brand values.
The trick is both simple and hard to implement at the same time: as a startupper, you just need to find something special in what you're selling and combine that unique value with the brand image you're trying to build. Writing down the words you want your company to be associated with or the emotions you'd like to evoke is always a good thing. That's how you'll be sure your brand image is positive and cohesive.
The final thought we'd like to share may seem syrupy but it's here because it worked for all of the most successful brands in the world. Believe in your goal and work hard to make it happen. Just like a track and field coach from Oregon, who created Nike only because he wanted to promote a healthier lifestyle. That's how the business legends are made. Wanna be one of them?