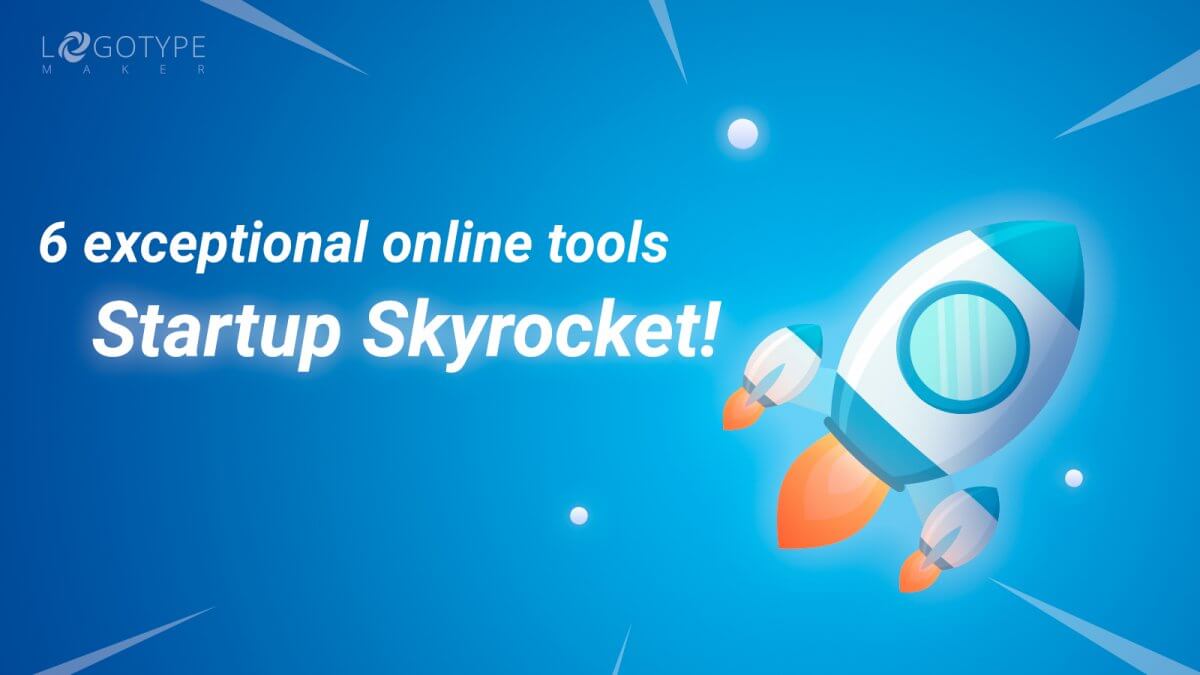 Online tools that helped my startup skyrocket
I'm 29 and I got to the point in my life where I've decided to burn all the bridges and invest all of the savings into my first startup. One day I just realized: a few more months and I'll be 30. Then 35, then 40, then 50, and then I will be too old and too scared to even try and build my own business. If I don't change anything right about now I'll spend all of my life working from 9 to 5 and all of my talents will earn money for my boss, not for me. And that's not the outcome I'll be happy with.
Sure, I have bills to pay so I didn't quit my full-time job immediately but I've started a long hard journey called "Creating a startup on a limited budget". I've spent a couple of months researching. I was looking for online tools to help me with the most important things like website development, design, legal support etc. and eventually came up with a list that made my first business experience hella easier. Clearly, I'm not Jeff Bezos and my startup isn't Amazon but maybe this list of useful online tools will help you as well.
Coding part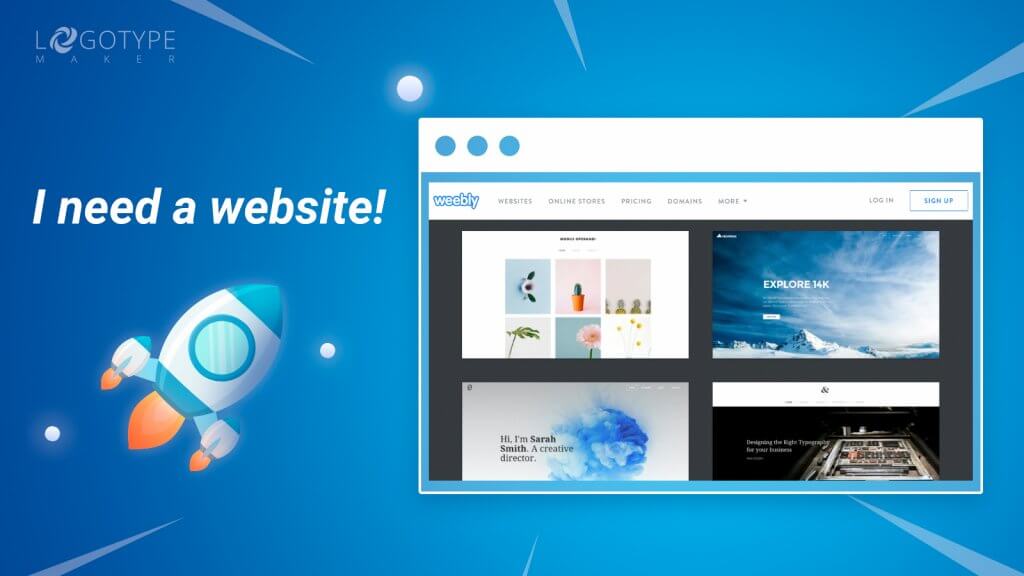 The first thought I had was: "A website, I need a website. I need a cheap website.". I can't code and know a minimum about the web dev essentials like front-end, back-end, optimization. Frankly, all of those things creeped me out. Plus I didn't have much money so I looked for a perfect balance of cost and quality. Weebly seemed like a right choice.
Weebly is easy-to-use. Its "drag'n'drop" building system was clear enough for me to handle. And I've never used a website builder in my life! Not having to waste money on a third-party web dev team was such a relief. So if you plan to save as much money as possible while launching a startup Weebly is for you.    
Domain & stuff
Once I've created a website I had to take care of the domain, hosting, and server space. In the same way, as for website building, I needed help. Getting a domain just wasn't my cup of tea. So I was looking for a quality domain registrar that could do all the work for me for a reasonable price.
GoDaddy met all of the requirements I had. This online service helps not only register a nice domain name but solves the web hosting problem and gets you an SSL certificate. I sticked to GoDaddy and didn't regret it.
A few recommendations that helped me:
.com or .net are the best top-level domains (especially if you plan to launch an international business). They are the most common and the most trusted worldwide. But if your startup is local and you don't need to attract the customers from other countries, choose domains like .us for USA or .fi for Finland.
The best domain name is your company's name + the top-level domain. If not, choose a domain name that reflects what you do or sell. For an e-commerce business, you can insert keywords "shop" or "buy".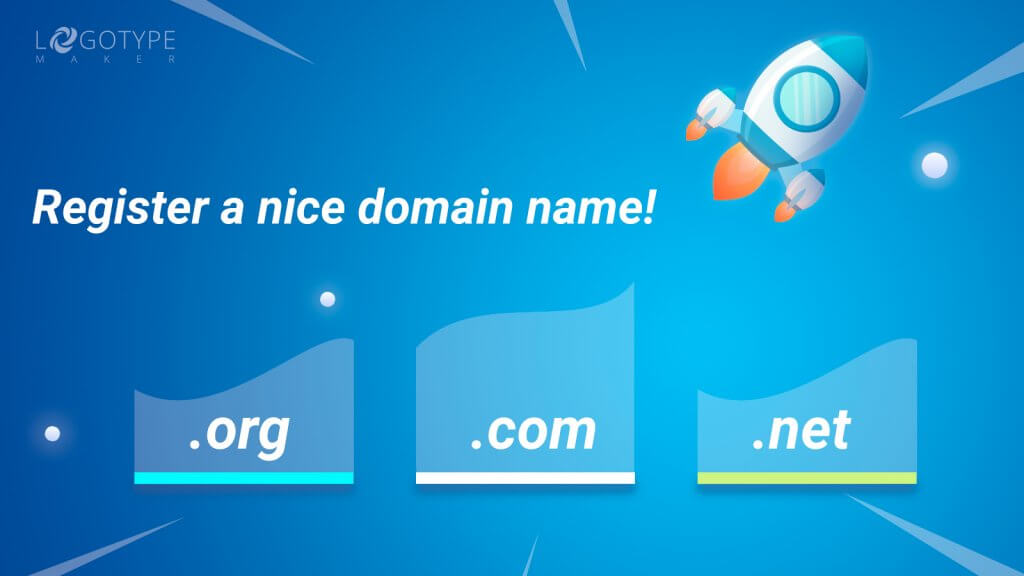 Design and branding piece
So eventually I got a fully functional website. I had a company's name, a blog, an online shop section. But one important thing was missing — I didn't have a logo. And I desperately needed one.
My drawing skills are as strong as the five-year-old's. I've spent hours imagining my perfect logo, even tried to draw some sketches, thought out the color combination. But I've never used Photoshop in my life so I had to look for a nice online logo builder.
LogotypeMaker had everything I could ever dream of. This advanced logo editor is both user-friendly and functional. Just 2 clicks and you can start working on it! First, you click "Get started" and choose a logo template (use search to find a piece that will work for your business area). Then you click on a chosen template and start editing it.
I must admit, at first the properties and all the options were a little bit confusing. But the minute you focus on the tabs ("Gallery, Logo, Text, Settings, Uploads") LogotypeMaker is the easiest thing to use! If you switch to the "Gallery" you can choose another logo template; after clicking a "Logo" tab you will see all the options and available settings for the logo; the "Text" tab includes all the settings for your text. And so on and so forth.
LogotypeMaker frees your inner artist. I've spent hours modifying the template. I've changed colors again and again until I found a perfect combo, I've rotated each tiny piece and moved it all the ways possible, I've tried gradient color scheme and experimented with transparency, I've added frames and cliparts, changed fonts. It was just fun!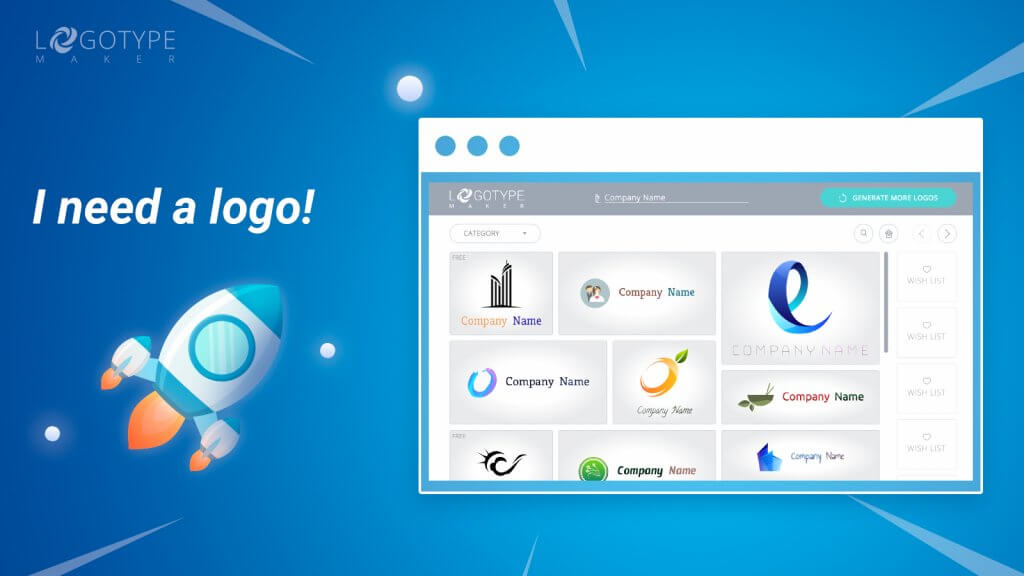 But it's not only an ease of use that tempted me. Using LogotypeMaker you can save all the logos you've ever created, duplicate them and then modify anytime. Plus the final logo can be downloaded in various formats. JPG for the social media and blogging, a PNG image with a transparent background for the website, landings and banners, SVG vector image for printing, branding, and advertising as you can resize it.
Now I literally have a logo for all of life's emergencies. It gave me numerous free marketing opportunities! I have branded emails to send to my potential business partners, I have professional-looking social media pages, my website looks right, I can start an ad campaign when I'm ready. What's there not to recommend?!
Google's "G Suite"
Let's just face the facts. Everybody uses Google. It's convenient, it's functional, it's something that makes any workflow easier. I've used Google's cloud services way before starting my own business so I know how helpful they can be. Getting the "G Suite" was an investment. I've invested not only in my image but in my work comfort. "G Suite" solves lots of problems and saves the time. Now I not only use Google's cloud applications including Gmail, Calendar, Drive, Docs, Sheets, Slides, Sites, Forms, Google+, and Groups but also manage the team tasks and schedule the meetings via the Admin Console.
In fact, I perform all of the basic everyday tasks using the "G Suite". Even the text you're now reading was written in the Google Docs. So get yourself a pro "G Suite" and enjoy all the perks while improving your business efficiency.    
Taming the accounting and bookkeeping
Any kind of billing or bookkeeping is a lot of work and a lot of stress for me. It requires tons of efforts, an extreme level of precision and attention to detail. Especially when you're a startuper and every tiny mistake can cost you the success.
It was vital for me to find a modern accounting software that would be simple enough for me to understand and manage but still functional and helpful. So I've chosen Freshbooks.  This tool has user-friendly design and is pretty straightforward.
Freshbooks has cut in half the time I needed for creating, sending, filling, and tracking invoices & expenses. When you set up a new client, just enter the relevant information and it will become a part of the system. It's not rocket science I promise!
This tool is great because it is truly multifunctional. You can use it to:
Create and send invoices to clients and advertising partners and track their accounts.
Track and manage expenses.
Basic accounting.
Simplify communication with an accountant (if you have one).
I don't have much experience in accounting, so Freshbooks threw me a lifeline. You should definitely give it a try.
Handling the legal aspect
I'm a law-abiding citizen. I have never had experience with the police, courts whatsoever.  However, once I've decided to launch a startup I've realized I will need professional legal help.
Honestly, I was frightened. This whole: "You need a lawyer" situation was new to me. I was afraid to spend money without even knowing if I'm overpaying. RocketLawyer became a ray of light for me. Just by using this service I create legal docs online, get fast phone professional consultations whenever I need them, get the total compliance support.
RocketLawyer is trustworthy, professional, and accessible. I rely on their experience and competence. And so can you.
One last thing…..
Building your business from the ground up is hard. It takes time and effort, sweat and tears, passion and faith. I hope this post was somehow helpful to you. My journey isn't over, so, who knows, maybe one day you'll see another post from me. The post called: "How I created a world-known company on my own".  Or maybe you will?