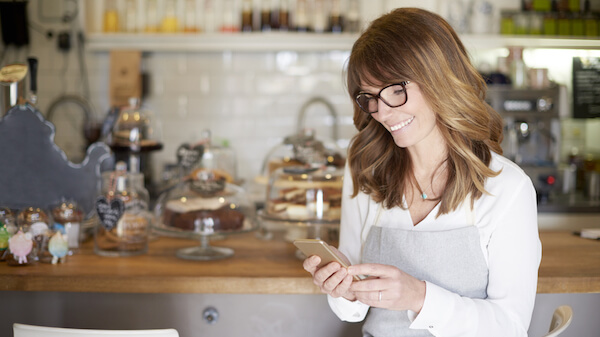 Local Business: Optimize For Mobile Or Get Left Behind
It's been a few years since mobile pulled ahead of desktop as the preferred method of search. On its own, that is a compelling enough factor for why a local business needs to optimize for mobile. Being discoverable through mobile search is definitely at the pinnacle of importance, but to truly understand why it is such a critical step for local businesses, you have to know how people use mobile search and what they are hoping to gain from your local business' mobile presence.
In this discussion, we'll first look at some current influences to mobile and how mobile search functions. Then, we'll look at some of the ways that you can use your mobile optimization to build a better customer experience, convert more users, and even achieve higher sales.
Mobile-First Indexing
In response to mobile search becoming more popular than desktop search, Google is beginning to change the way they rank and index websites. Traditionally, Google treated a mobile site as a subsequent version of a website's primary desktop page. Now, the opposite is going to occur, where a website's mobile site will be treated as the primary version, even when users browse on a desktop.
This means a couple of things for your mobile site. At the top of the list, your mobile site is about to experience a significant influx of traffic. You also want to make sure that all of your content present on your desktop site is now on your mobile site. Then, the challenge becomes including all of that content in a way that doesn't damage a mobile user's experience, which may require you to collapse large blocks of text or resize images. This is the reason why a lot of marketers are shifting to a mobile-first approach.
Mobile Users Aren't Afraid To Click Away
Without taking the necessary steps to prepare for this mobile-first index, your site and customer experience could both be in jeopardy. Mobile users expect fast, functional, and frictionless sites. It should be quick enough to produce load times of 3 seconds or less, but ideally, you want to strive for 2 seconds. Once you've conquered speed, your next concern is the functionality of the mobile site. In other words, how quickly can a user navigate, scroll, tap, and find the information relevant to them and their distinct needs. If it takes too much effort to understand or navigate, users won't stick around for long. As a rule of thumb, a user should be able to find any information with no more than 3 clicks (i.e. the three-click rule).
Understanding the fickle nature of mobile users is smart to remember when creating your site. You want them to stay engaged and browsing your mobile pages, not clicking away for an alternative site.
Every Click Away From You Is A Win For Competitors
When a user clicks away from your mobile site, or, even worse, can't find it because you haven't optimized for mobile search, it opens up the door for a competitor. When a shopper abandons your friction-rich mobile site, they don't abandon their efforts entirely; they return to the search results and pick a new business to investigate. When that business is your direct competitor (and it often will be), then you've not only missed a chance at creating a new customer, but you've indirectly handed them that customer by showcasing your mobile sites inferiority.
Local businesses should be optimizing for mobile because it gives you a horse in the race. If you're not present on these mobile channels or provide a lackluster mobile experience, you're sending a message to potential clients that there are better options out in the mobile world. Small businesses can even create a mobile app by using an app maker to create a great mobile experience for their customers.
Consumers Use Mobile While Shopping
According to research conducted by The Nielsen Company, 72% of consumers use their smartphone, in some capacity, while shopping for goods in an actual store. This means that the majority of your customers are using their mobile devices while they shop, whether they are looking for an online coupon, another vendor with a lower price or customer reviews that discuss the reputation of your brand and its products. You want to ensure that your business is front and center when they conduct this search and any questions or concerns they have are quickly and effectively answered.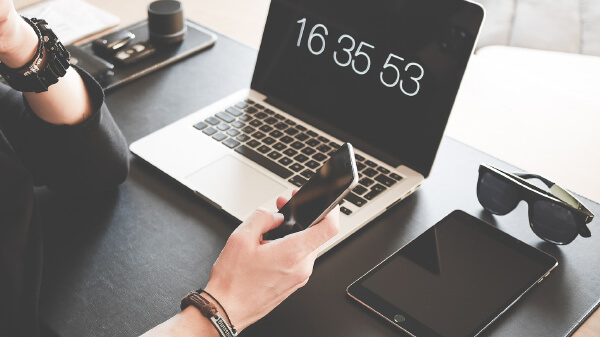 The ability to research on-the-go via a mobile device has made consumers incredibly picky about what companies they commit their business (and their money) towards. People are not only concerned with prices and the quality of goods, but also the reputation of the company. So, it's a good idea to encourage customers to leave positive reviews on popular review sites and acknowledge any bad reviews. In fact, an unaddressed lousy review or complaint is the most common reason that consumers "break up" with a brand.
People Search For Businesses By Location
The Internet is a big place, and a lot of local businesses feel it is too big for them. These naysayers want to stay small and, well, local. What they fail to realize is that creating an optimized mobile site helps you create a better local business. People search by location, with queries like "hardware stores near me" or "where can you find the best pizza in [insert town name here]." Even when they don't query about a specific location, Google and other search engines are designed to automatically display business results in the user's immediate area first. Again, Google is all about connecting users to relevant businesses in as few clicks as possible!
Often, these searches are made on-the-go, whether by residents looking for a new local business, vacationers, or people that are just traveling through town. These searches are explicitly done when consumers are looking to spend money with a new company. In fact, data shows that a whopping 75% of local-intent mobile searches result in offline store visits within 24 hours.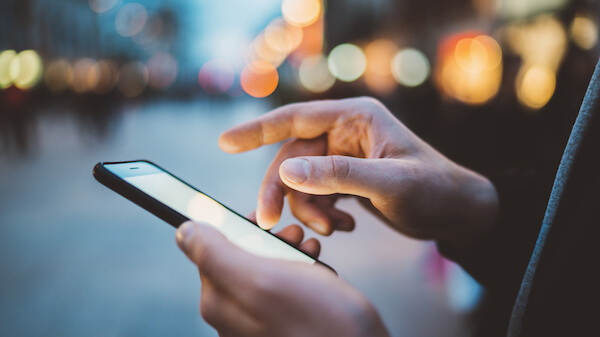 Connects Shoppers To Deals
As mentioned earlier, one of the reasons people search while shopping is to check for coupons and other discounts that can be used. By offering these mobile deals, you're not just creating a better customer experience, but you're also encouraging customers to make a purchase. They might even spend more money than they were planning to! Thus, these mobile deals can help improve conversion rates and improve sales and your bottom line, but customers have to be able to find them by searching with their mobile device!
Enhances Customer Loyalty
When customers take advantage of your mobile discounts, it helps remind them of the value that your business provides which encourages them to visit again in the future. You can also create a mobile loyalty program to stimulates repeat business. For example, points-based programs can cause people to spend more money, to generate more points towards the rewards. Other programs reward customers after X amount of visits. Again, this encourages them to come back again and again. The closer they get to the reward goal, the more enticing it is to return to your local business.
The mobile channel is excellent at enhancing your rewards program because it creates an opportunity for a customer to check their points or track their reward progress while shopping. Customers also don't have to carry around a paper stamp card to collect points.
Chance To Better Understand Consumer Behaviors
You can learn a lot about how mobile users are discovering and using your mobile site by using webmaster tools like Google Analytics, Search Console and others (many of these tools are 100% free). These services can give you insight into how customers are searching, what sort of questions they have, and even where they are searching from. Looking at the locations of searches allows you to determine how many guests are searching from inside the store (or very nearby). Then, you can look specifically at the questions and concerns that these customers have while shopping in your store. This generates valuable insight into how you might be able to make the in-store shopping experience better. For example, if many shoppers search for the price of one of your products on their smartphone, then that sends a signal that your prices aren't displayed well enough for that item.
Every year, almost 20% of consumers change their expectations around brand loyalty. By optimizing your local business for mobile, you're going to increase the traffic to this site, which creates more data and thereby more accurate insights. Accurate insight into customer behaviors allows you to anticipate and adjust your business appropriately to meet these changes in expectations and other attitudes.
Conclusions
The reason that mobile is so critical for local businesses is less about what can be gained through mobile optimization (increased loyalty, better chance to convert, more customer value, etc.) and more about the potentially damaging effects that being non-mobile can have. In short, ignoring or undermining the importance of mobile for your business could do a lot of harm, especially once Google completes its rollout of the mobile-first index. By failing to show up on mobile channels, you're making it easier for your direct competitors to draw business away from your store. As mobile continues to grow, this failure to show up will become even more damaging, especially as your mobile-optimized competitors pull further and further away and make it more difficult for your brand to become competitive in the market again.