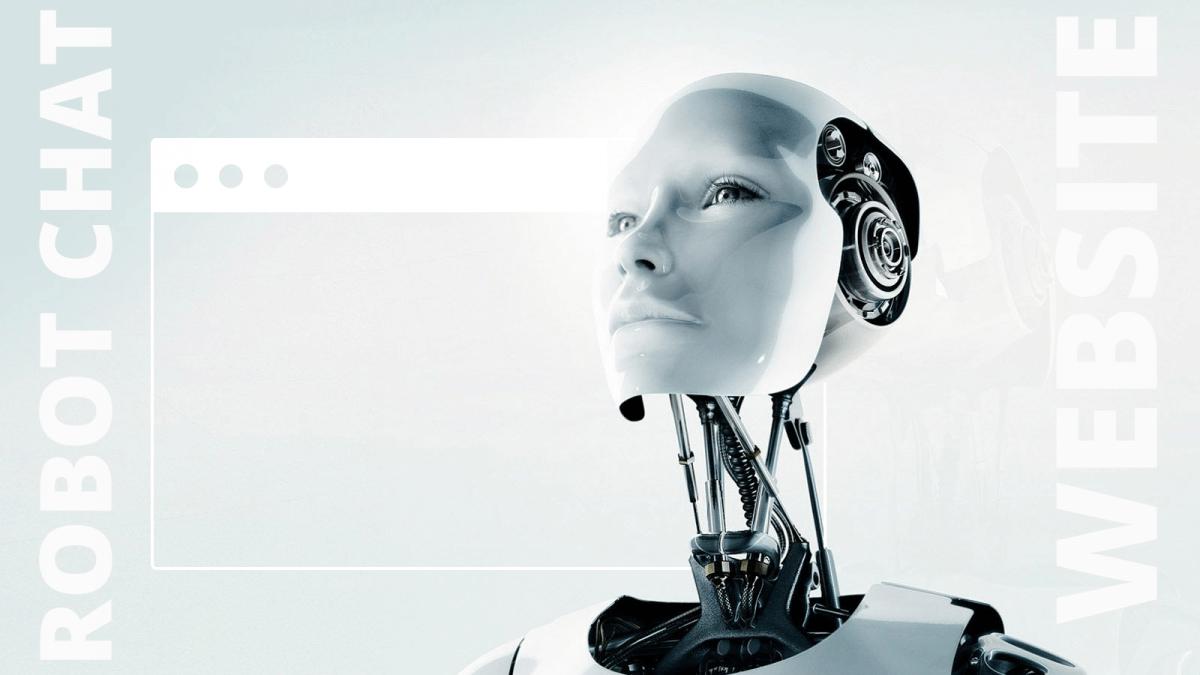 Make a professional website with a little robot!
Over the past year, the digital and technology world has seen emerge new and exciting technologies – Artificial Intelligence (AI) and robotics – with the aim of helping humans be more productive and efficient.
These new technologies have sparked numerous debates on whether it will affect businesses and personal lives positively or negatively. Nevertheless, more and more individuals and businesses are starting to embrace this new era, understanding that it can be very useful to accelerate productivity when used correctly.
You may even be using these new technologies without even knowing it! When you use speech recognition softwares such as Google Translate, spider robots to search for email addresses or chatting with a little robot through messenger for your customer service enquiries, you are using AI.
Up till now, many individuals believed that you could only be a big tech player to be able to use these new technologies – but that is not true! Today, there are many ways that you can use Artificial Intelligence and robotics to help your small business. Starting with your online presence – today you can just chat with an intelligent robot  and have your website be built instantly!
Why should you build a website for your business?
When you are launching your small business activity, you will need to think about how to best showcase what you offer. In today's time, because there are around 3 billion people active on the internet with 3.5 billion searches made each day solely on Google's search engine, the importance of being online becomes non-negotiable.
Having a strong online presence and activity shows that you are professional and makes people remember you. And what better way than having a website that you can use as a virtual business card?
Having a website is a great marketing channel allowing you to be in touch with your potential clients outside of your store or activity. With a strong website, you are able to introduce more about who you are, what you do and why you do what you do. It allows to establish relations and builds trust with your customers.
Use a robot website builder
Until recently, building a website was usually done by a web developer or designer expert who knew their way around the web. More often than not, for small business owners it was time consuming and very expensive. Imagine having to go back and forth with a designer on a regular basis whilst having to equally concentrate on your business – feels a bit overwhelming, doesn't it?
Thankfully, today there is a new option which saves time, budget and is accessible — website builders. Website builders are online platforms that allow you to make your professional website without needing to know how to code or to have any design skills. Now you can go even further and opt for a website builder that you only need to tell it what you would like to do!
Meet Heek, a chatbot that helps guide small business owners and entrepreneurs to build their website in minutes. This is a great solution if you need to get a beautiful and professional website up and running in a short amount of time.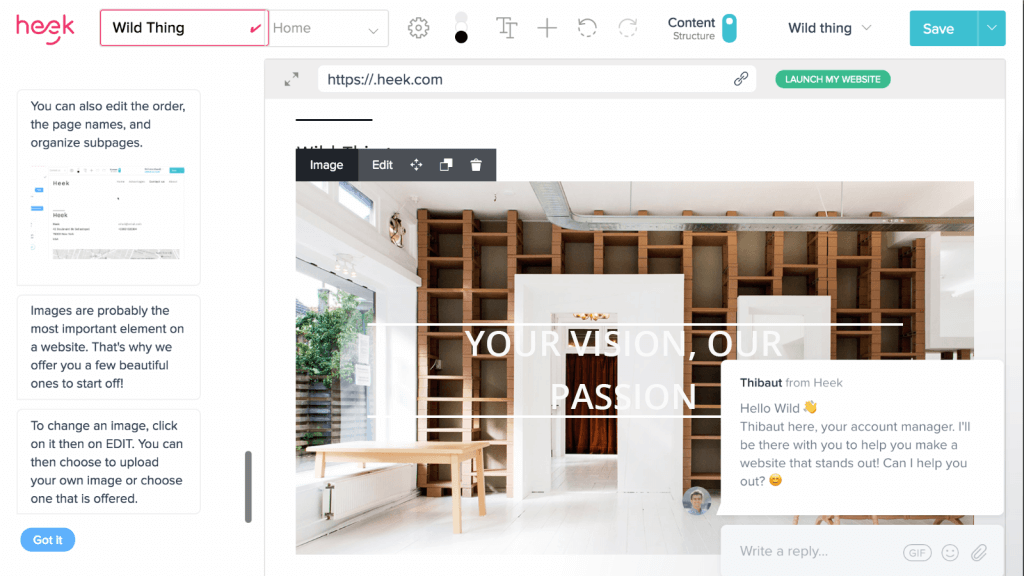 Benefits of using a chatbot to build your website
Just like you would discuss normally to a web designer or agency, you can do so directly with a chatbot – saving you time because it will be available for you 24/7!
Heek is a great platform for independents that have zero web expertise and need to be guided from A to Z. You start off by answering a few questions that Heek, the chatbot, asks you in the beginning such as your name, your project and what career industry you are in. According to the answers that you provide, the little robot which is powered by artificial intelligence, takes it into account and builds your website live in front of you.
It will also give you out tips on what content to add, what each page section can do for you and how to customize it. You are then free to give it your personal touch by adding in images, videos, texts, color and so forth.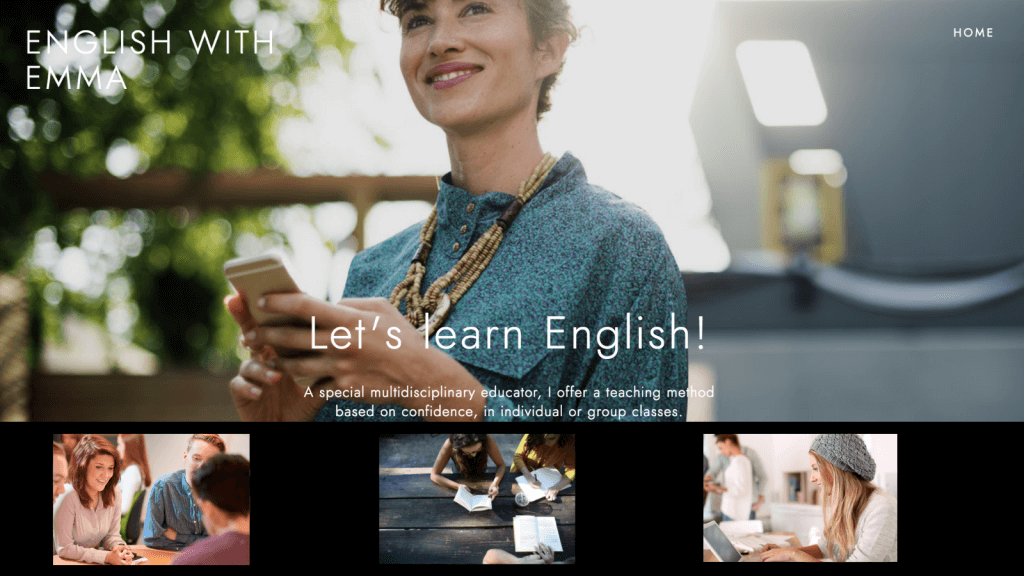 What makes Heek stand out
Because Heek aims to be a very easy-to-use platform, its features are simple to use and very useful. For example, you can monitor your website traffic with Google Analytics, your website is hosted safely for free, you can add in a schedule planner, display a Google map, videos etc.
Heek also provides ready-made content specific to the career industry that you are in. For example, if you are a Yoga teacher, you will have ready-made content that details your activity. If you are a restaurant owner, you will have different content that fits your industry. You also have a number of content that you can add to better promote your business.
And if you have great skills in writing, you can also add in a blog to share your insights and thoughts!
In the end, having a website is important in today's times and should be regarded as the number one priority when thinking of an efficient communication channel to communicate to your clients. Just like a business card, your website is the window to your activity. Heek is an ideal solution because it fully guides small business owners throughout the process as well as making sure that your website is fully compatible on all devices.