Business Card Images are available if you purchase the Premium Plan.
You can get your Business Card Images with the logo, following these simple steps:
Step 1
Click on the Business Card Images section on the main page.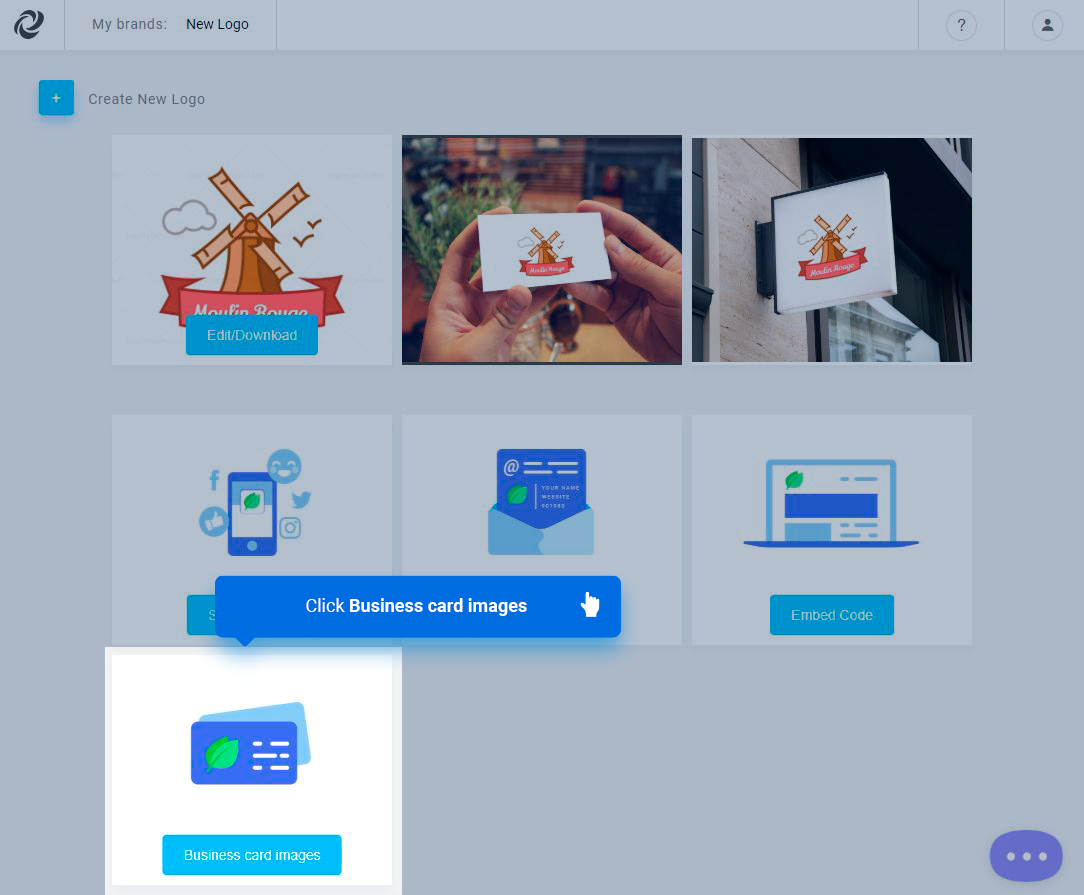 Step 2
Select the logo version out of your edit history.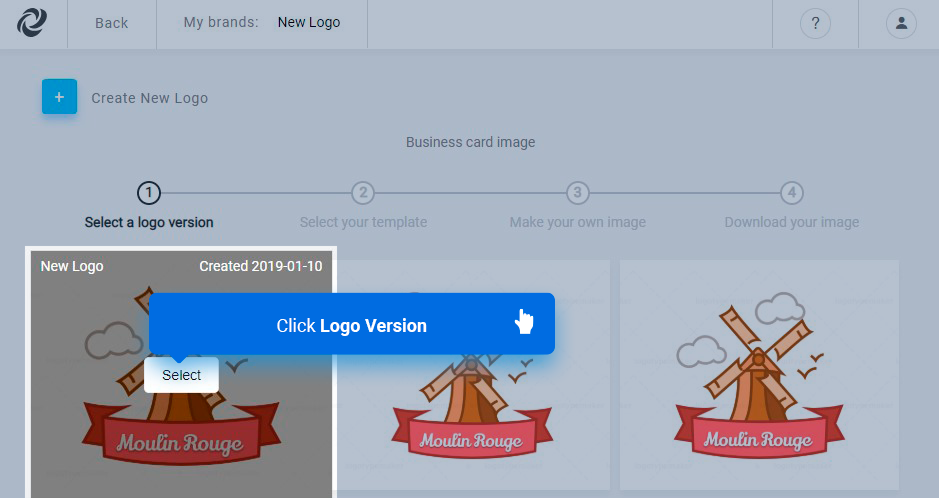 Step 3
Select your template.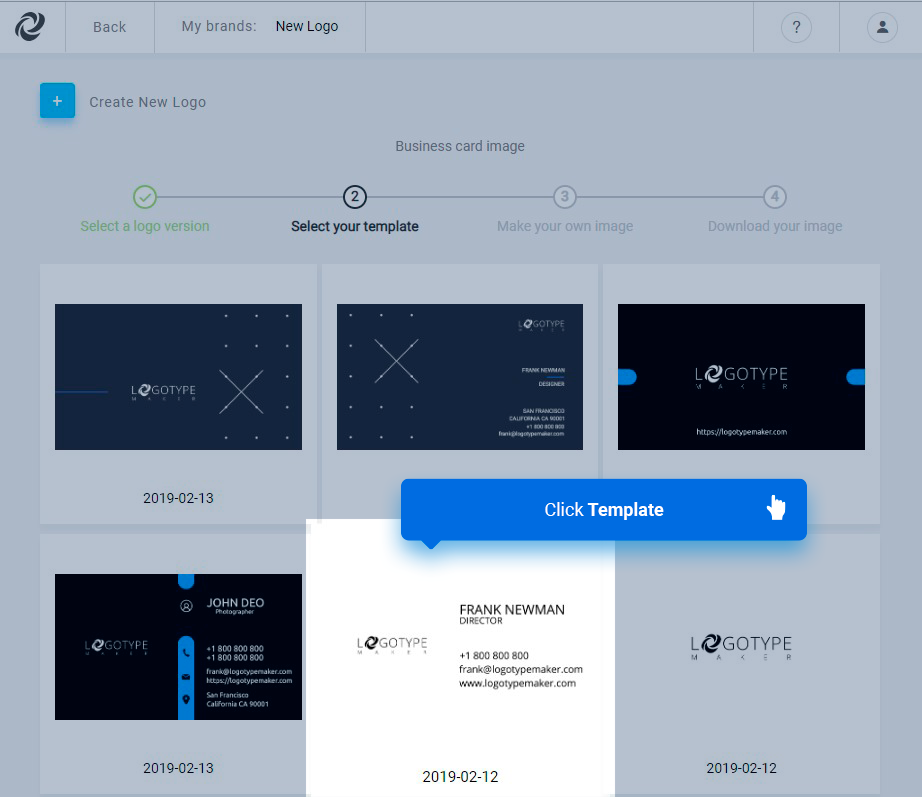 Step 4
Create and adjust your Business Card looking. Here you can add text, shapes, stickers and frames.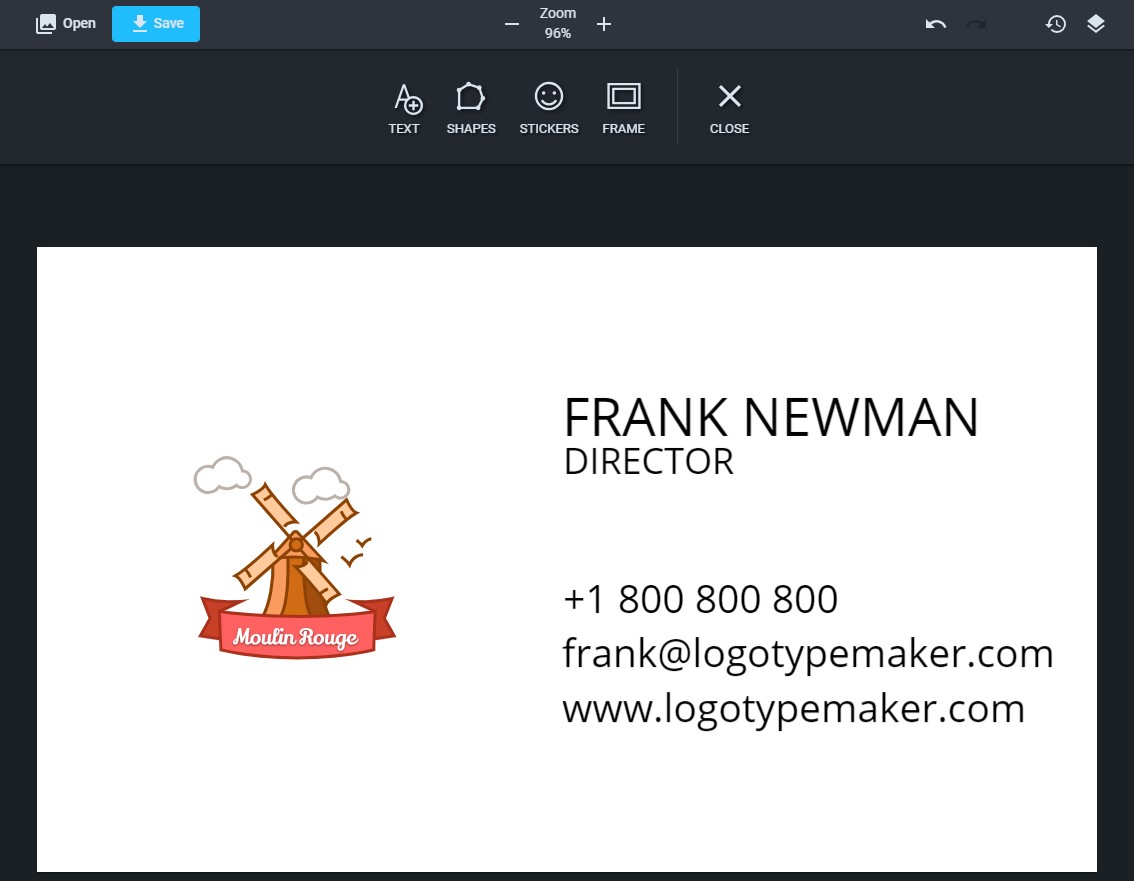 Step 5
Also, you can edit all the elements by clicking on them. In order to edit a text, double-click it.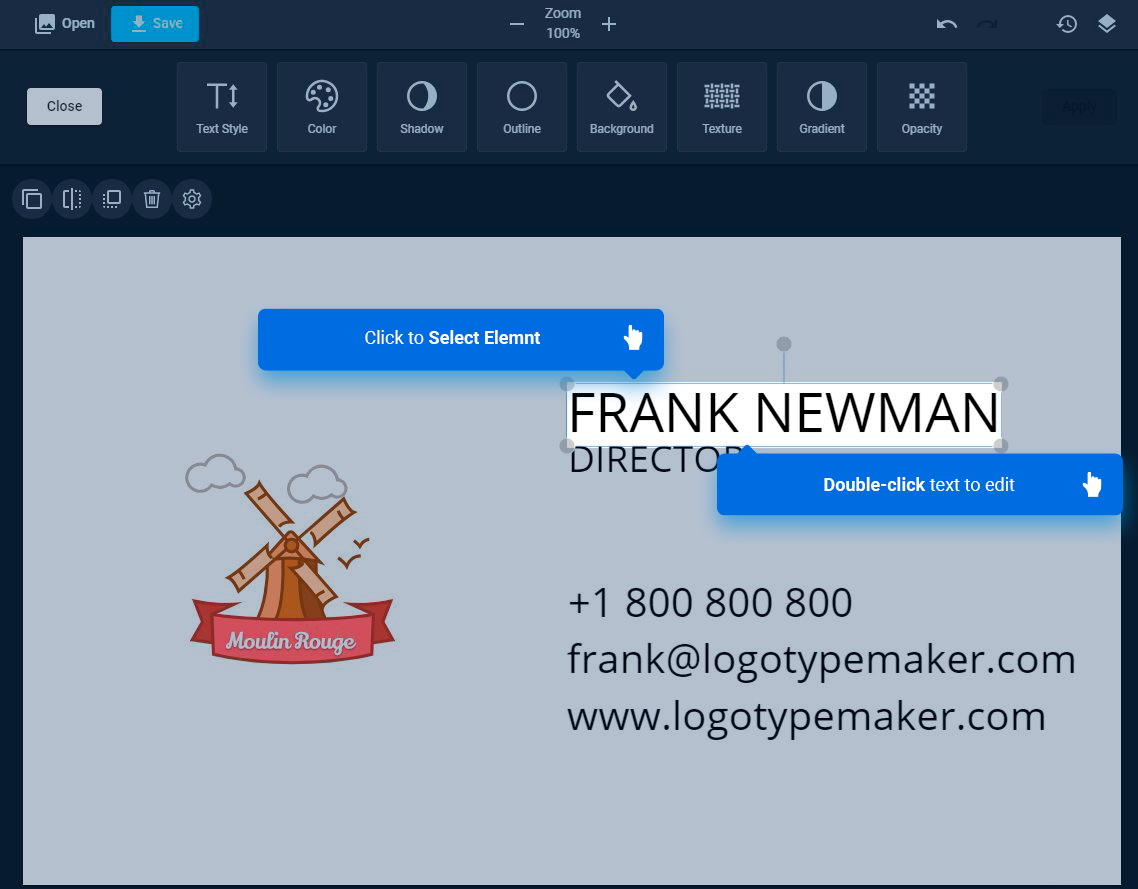 Step 6
Save your template.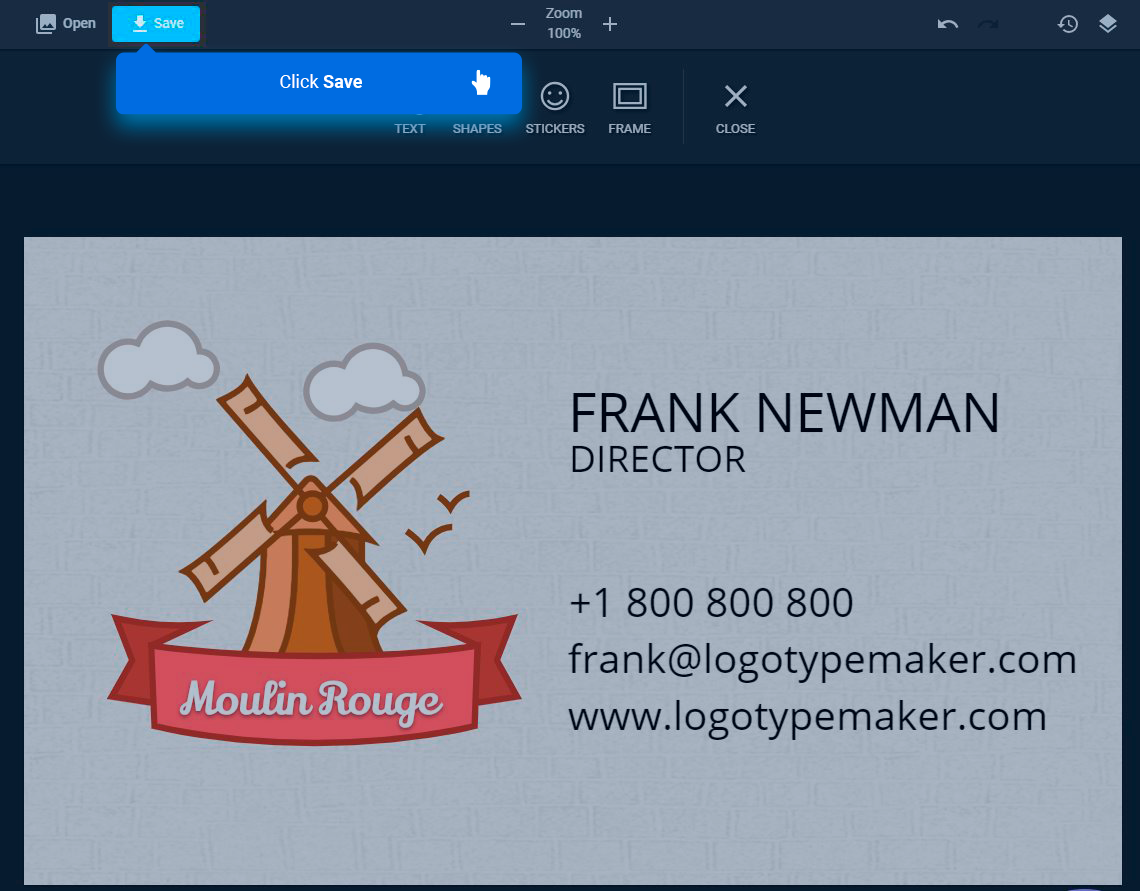 Step 7
Download.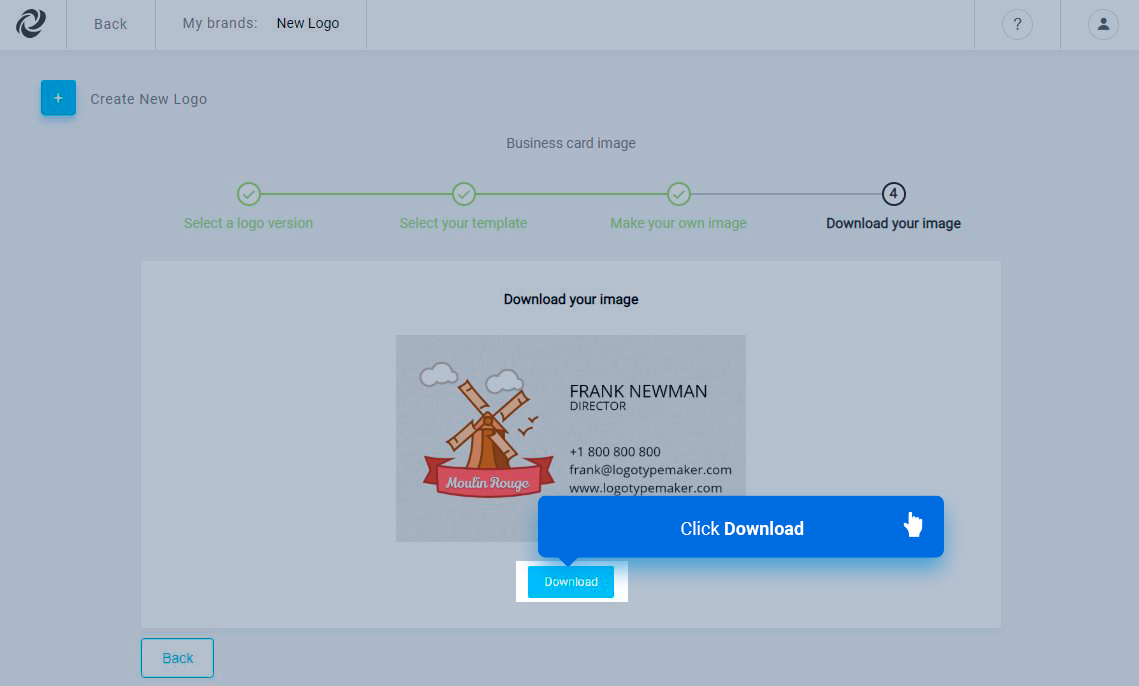 All your saved Business Cards templates will be saved in your account and you will be able to find them by repeating the first 3 steps.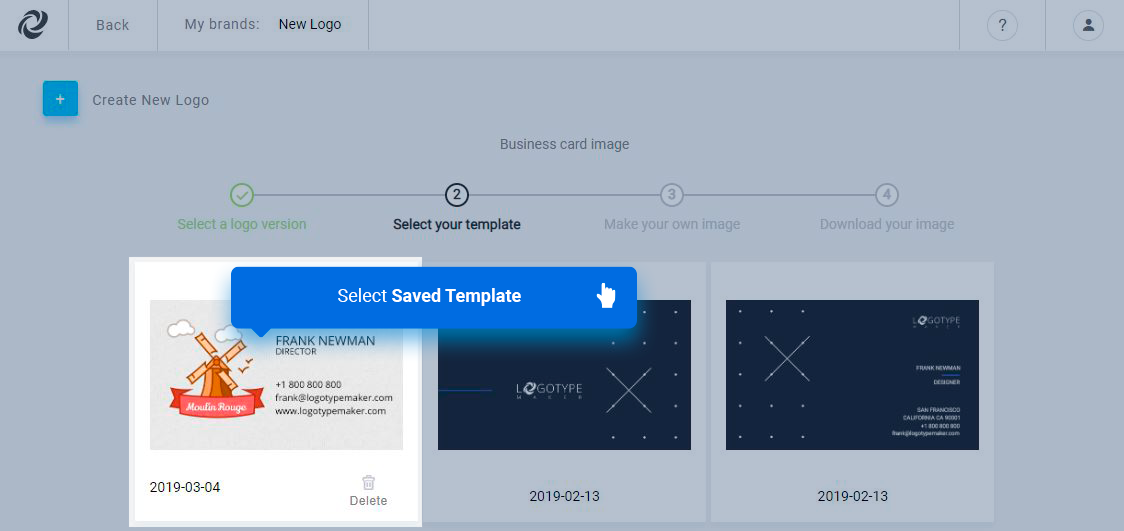 If you have any difficulties with the Business Card Images please contact us and we will be glad to help you!