Social media images are available if you purchase the Premium Plan.
You can get your logo prepared for social media, following these simple steps:
Step 1
Click on the Social Media section on the main page.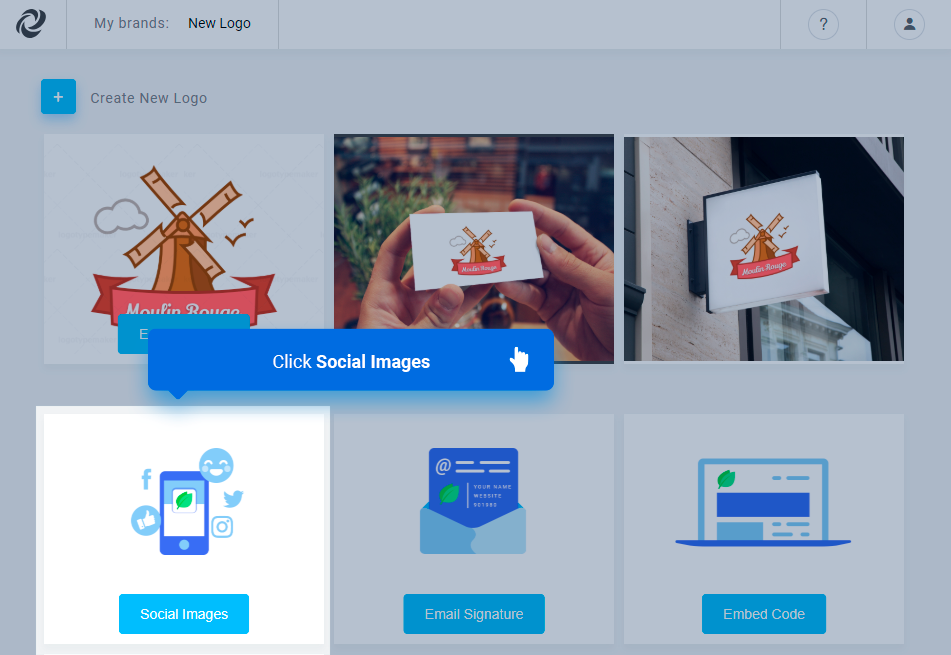 Step 2
Select the logo version out of your edit history.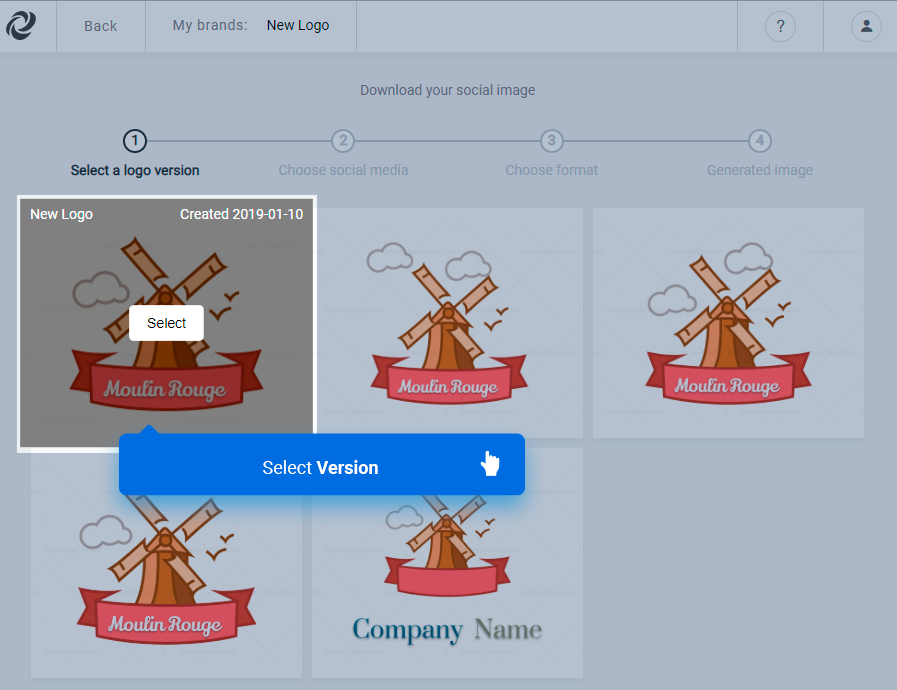 Step 3
Select the social network you want to generate the image for.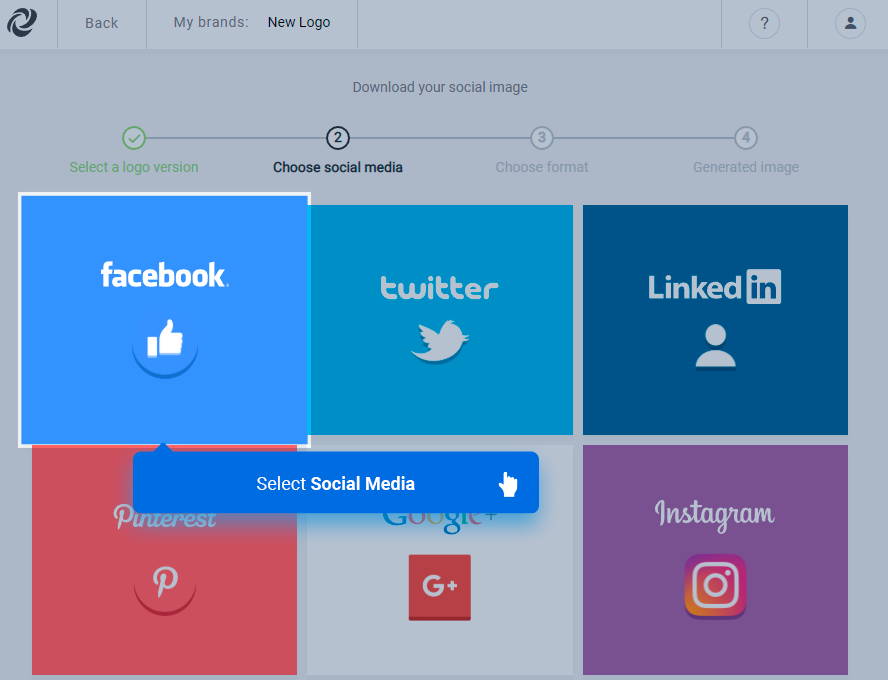 Step 4
Select image type (profile, post, cover, …)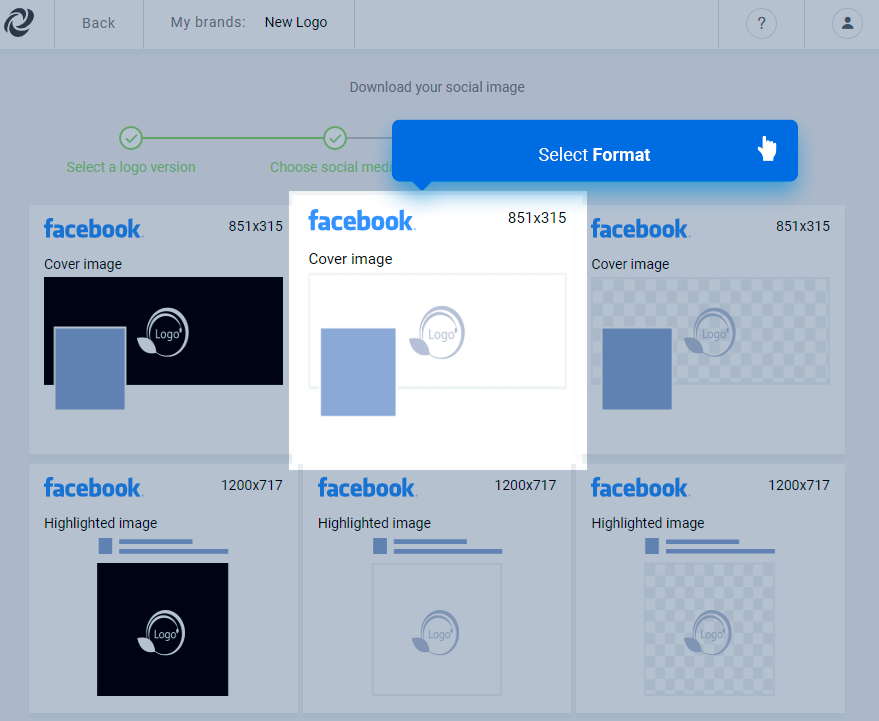 Step 5
Download image or send it to your email.