Logo Embed Code is available if you purchase the Premium Plan.
You can get your embed code with the logo, following these simple steps:
Step 1
Click on the Embed Code section on the main page.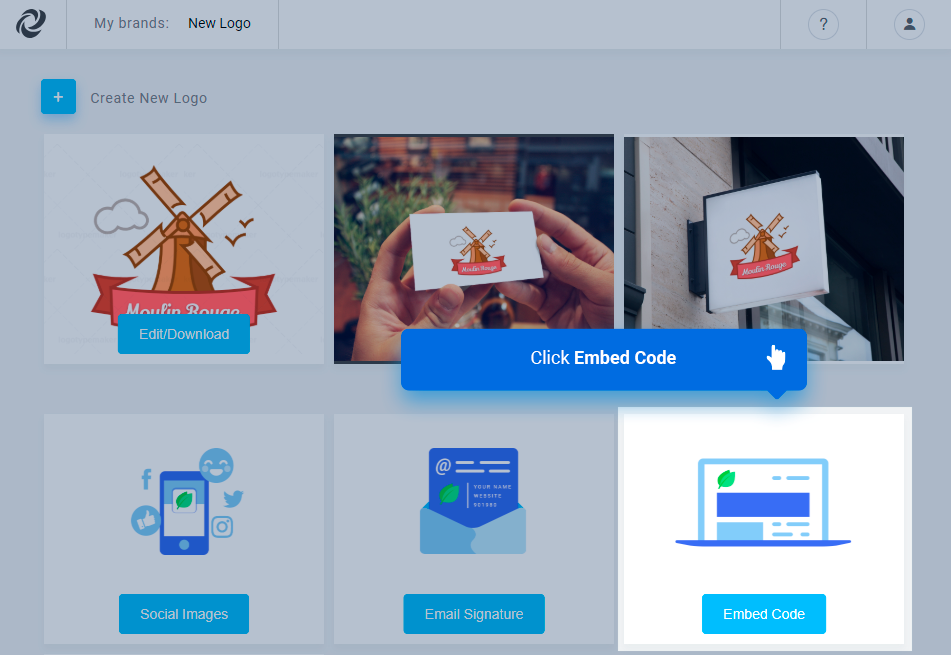 Step 2
Select the logo version out of your edit history.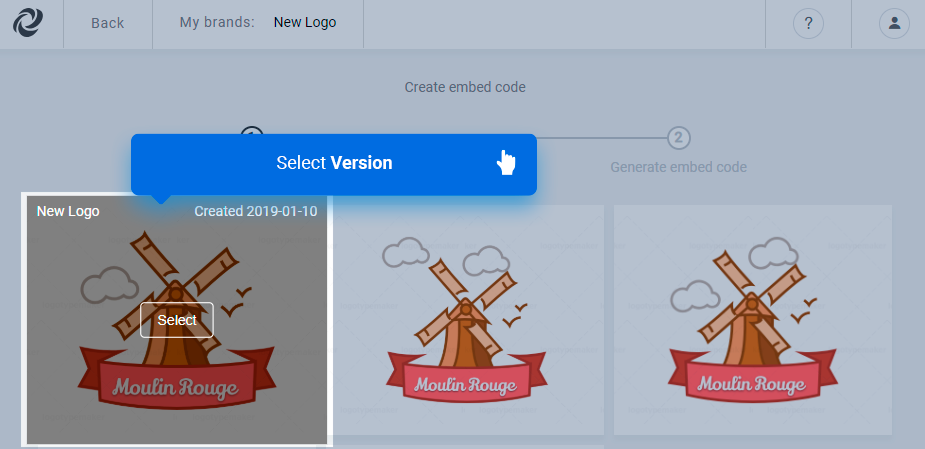 Step 3
Set up
image size – Image width/height is the resolution of final image ( png or svg ) in pixels,
logo size – Logo width/height is the size of the logo inside the image ( for example you can create a big image with a small logo in center ),
background color – background color of the image ( can be transparent ),
image format – can be PNG or SVG ( scalable vector graphics ).
We would recommend using the SVG format. After setting up, apply changes and the embed code will be generated.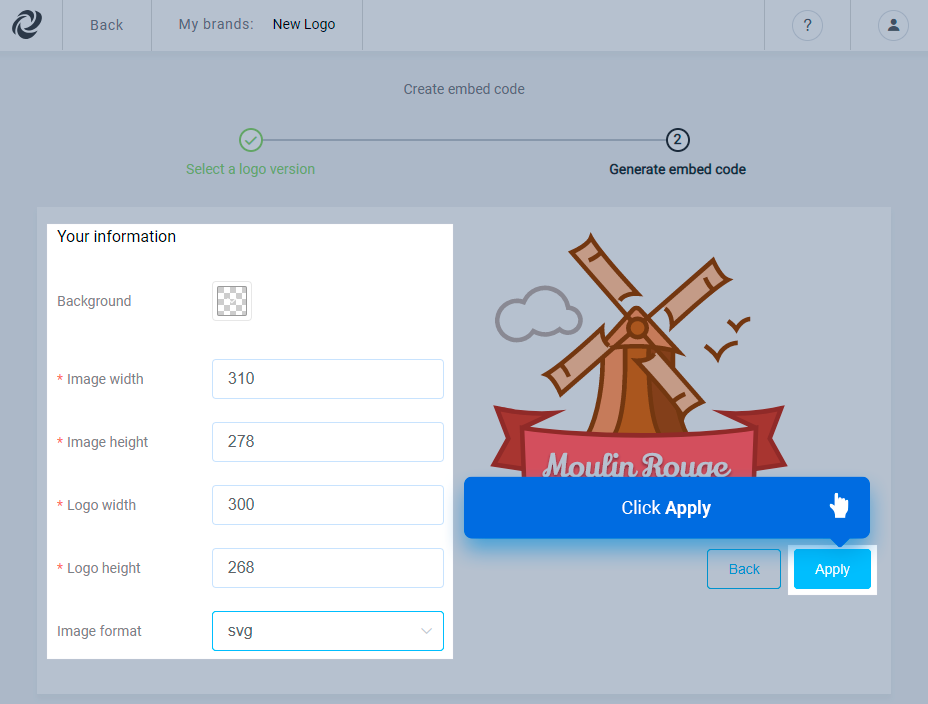 Step 4
Copy the HTML code and insert it in your web page.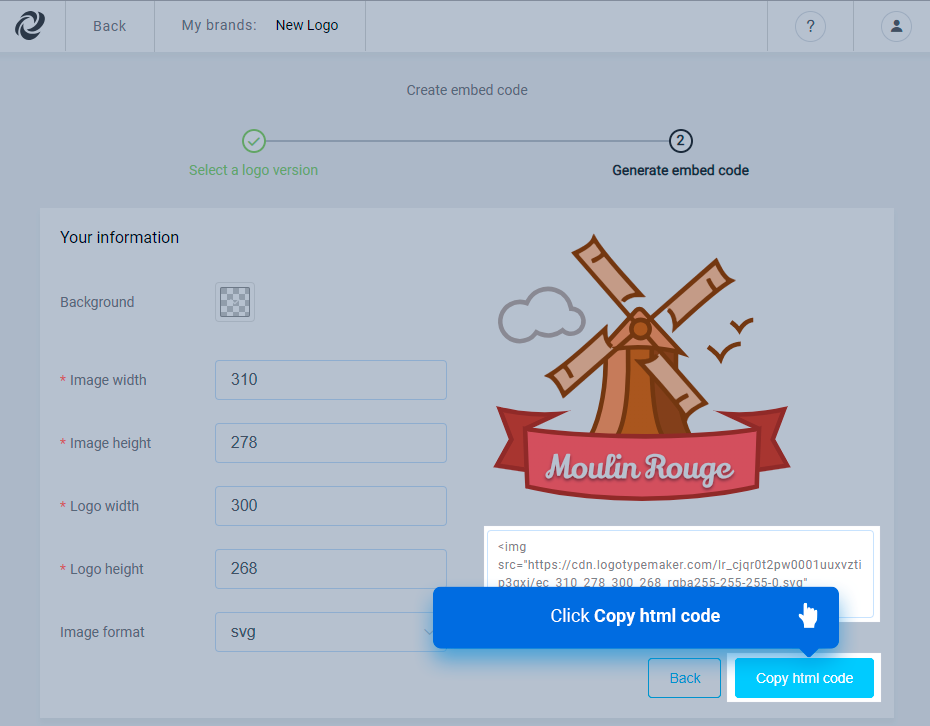 As an example of usage of embed code, would be pasting it in your web page created in Weebly. Edit your page.

Drag the embed code section and drop it where you would like to place your logo.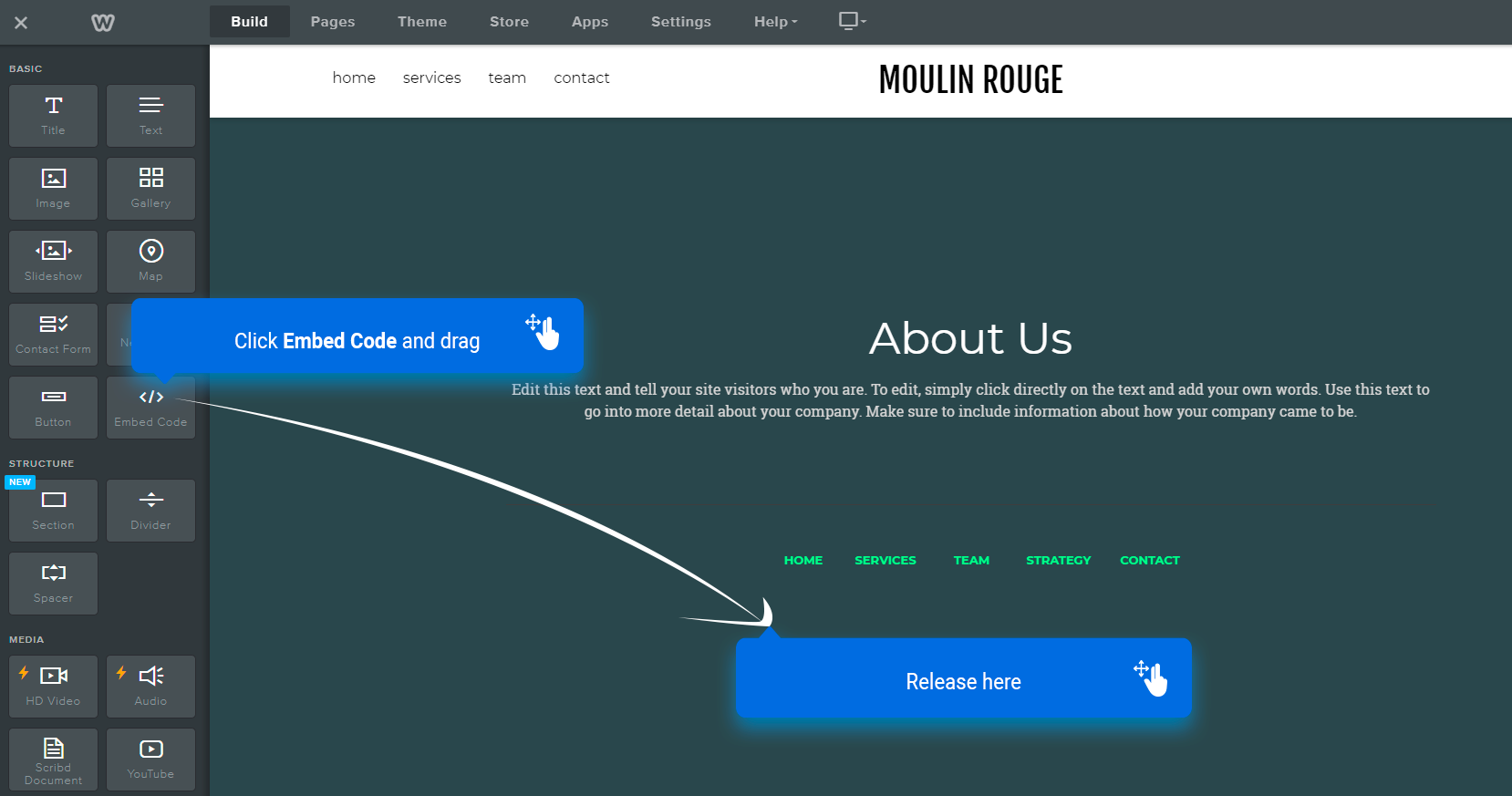 Click on the section and select the position of the logo(left, center or right) and click Edit Custom HTML.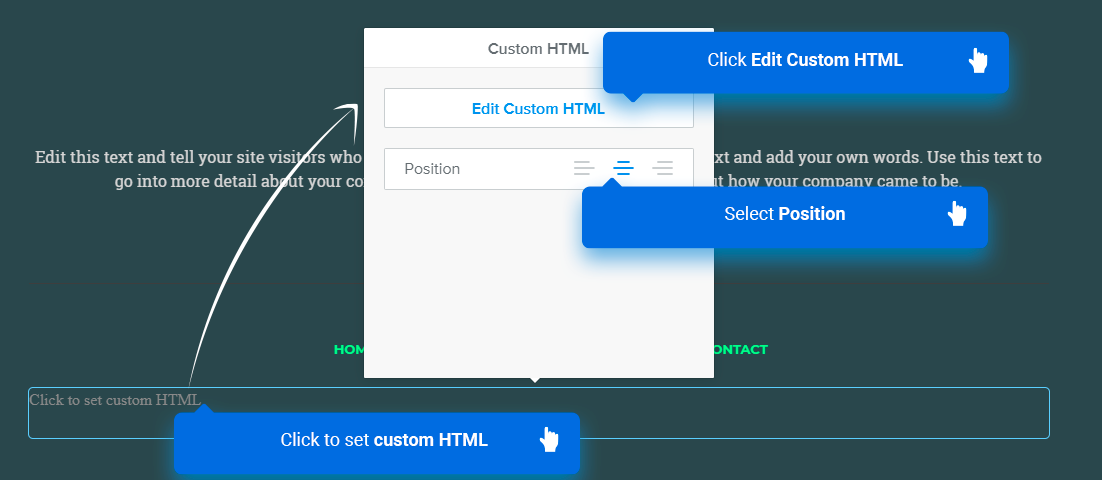 Paste your code and your logo will be loaded on the page.

That's it, you can also use Embed Code on any other site ( WordPress, Wix, … ) or HTML page.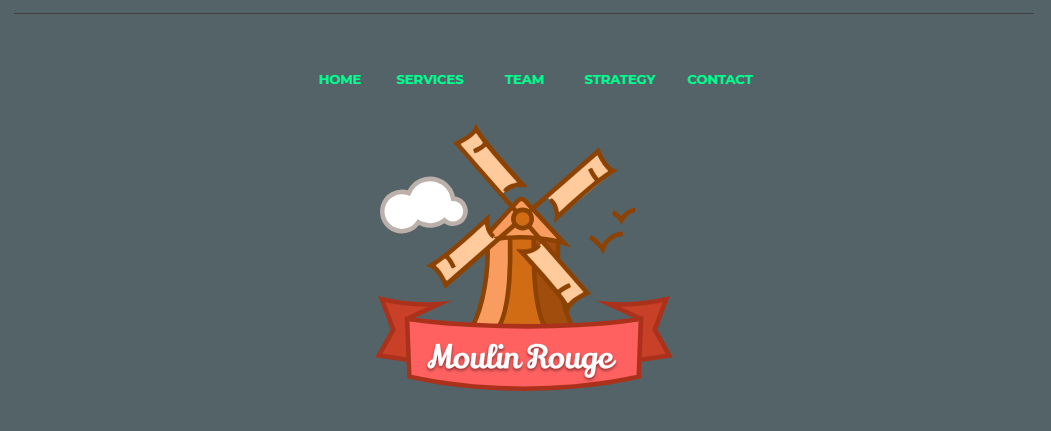 If you have any difficulties with the embed code please contact us and we will be glad to help you!